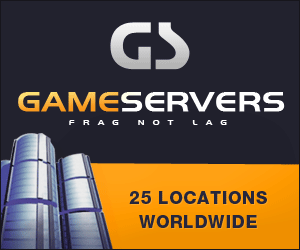 USA Today
March 21, 2008
Pg. 15
By James Key
One day in the summer of 2005, a young soldier walked into my chaplain's office in Baghdad and told me he was thinking about taking his own life. He was not in despair because he had been seriously injured in fighting. Instead, he was emotionally wounded by financial hardship and a toxic relationship back home.
With nowhere to turn, he came to my office looking for help. We spent the next hour discussing why he should choose life over death and hope over despair. We talked about his family, friends, faith and future. When our session was over, he agreed that suicide was a permanent solution to a temporary problem. He chose to live. Not just for himself, but also for his children. During my deployment in Iraq, a few other soldiers in my unit struggled with thoughts of suicide but, fortunately, did not follow through.
Unfortunately, as the nation marks the fifth anniversary of the war in Iraq, the Army is beginning to see a disturbing rise in the number of soldiers who are taking their lives in war zones or after they've returned home. As many as 121 soldiers committed suicide last year, up about 20% over 2006, according to Army officials. Thirty-four of them occurred in Iraq. In 2005, 87 soldiers committed suicide, compared with 67 in 2004 and 79 in 2003 — the first year of the war. The Army reports also found a marked increase in attempted suicides — about 2,100 in 2007 compared with less than 1,500 in 2006.
Why the rise? The Army says strained personal relations are the most common cause of suicide. But Army officials are also concerned that longer-than-expected and multiple tours of duty are creating mental, financial and legal problems for soldiers.
Whenever I read about a young soldier killing himself — most are in the 18-24 age group — I think back to my time in Iraq. I remember the soldier's personal agony. I recognize their cries for help.
The Army is responding to rising suicide rates with more mental health providers in Iraq as well as in the USA. More training programs are available for soldiers and their families, and the Army is encouraging battle buddies to watch out for one another. Further, the Army is spending $1.4 billion this year on quality-of-life programs, including health care for soldiers and families. Last July, the Department of Veterans Affairs opened a national suicide prevention hotline for veterans (1-800-273-TALK).
While I am a soldier first and will always carry out my duty as commanded, I know the best solution would be to bring more soldiers home from the war zones so that they can reconnect with the most stabilizing force in their lives: their families.
Capt. James Key is a chaplain in the U.S. Army at Fort Irwin, Calif.