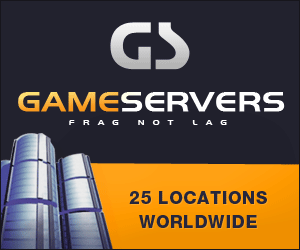 Profile on Behrouz Javid Tehrani, Story of a Political Prisoner
January 02, 2006
Marzeporgohar
Setareh Kavian
Behrouz Javid Tehrani is a 27 year old student activist struggling towards democracy in Iran. Mr. Tehrani has spent more than four years of his life in prison simply because of his belief in freedom and democracy.
He was first arrested at the age of 22 during the July 9, 1999 student uprising. After his arrest he spent 10 months in solitary confinement inside cell block 209 of the notorious Evin Prison. This is the prison where political prisoners are taken to be tortured, have their spirits broken, and even murdered at the hands of the regime agents. It is the same prison where Canadian Journalist Zahra Kazemi was murdered. Mr. Tehrani was tortured mercilessly for 10 months before being transferred to another prison. He was handcuffed, hanged upside down while the jailers bet the soles of his feet with metal cables.
In an Interview with a Canadian Journalist Michael Petrou Mr. Tehrani stated that after two months of solitary confinement and torture a judge walked into his cell, spoke to him for about three minutes, and sentenced him to eight years of imprisonment. The sentence was later reduced to four years.
45 days before Mr. Tehrani was to be released his mother became extremely ill. He was not allowed to visit her and unfortunately she passed away without having a chance to see her son. He was not allowed to attend the funeral and told Mr. Petrou that it broke him. He was finally released in 2003.
It was April of 2004 when Mr. Tehrani met with Mr. Petrou to discuss the current state of student opposition movement inside Iran. He knew he may very well be risking his life meeting with a foreign journalist. There was great likelihood that he could have been charged with the crime of "risking national security," a crime with an extremely heavy sentence which may even include death.
He was arrested in May 2004 immediately after the story about him was published in the Ottawa Citizen. He was released a few days later only to be re-arrested while trying to protest in front of the United Nations building. He was attempting to bring attention to the plight of political prisoners and their families in Iran. Again he was released a few days later until he was arrested once again during the clashes of July 8th student protests.
Once in prison Mr. Tehrani immediately joined a hunger strike already in process protesting the inhumane treatment of political prisoners and their families. After being on hunger strike for two weeks, his health deteriorated to the point where he had to be taken for treatment.
Mr. Tehrani has remained in prison since July 2004 under extremely brutal conditions. Most recently Mr. Tehrani along with two other student activists Mr. Asad Shaghagi, and Mr. Hojat Zamani have been on hunger strike since November 15th 2005, protesting the grotesque treatment of political prisoners and their families in Iran.
No other information is currently available regarding Mr. Tehrani's condition, but there is great concern for his health and well being.
Setareh Kavian, Director of Human Rights Committee, Marzeporgohar Party, Iranians for a secular republic.
link to original article
-------------
I am posting this to enlighten my friends and other readers here about the current situation in Iran