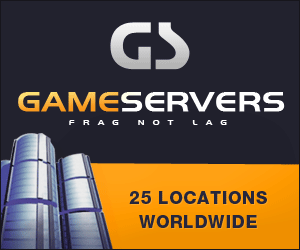 Washington Post
August 13, 2008
Pg. 2
Schwartz Is Blunt About Service's Failings

By Josh White, Washington Post Staff Writer
Gen. Norton A. Schwartz, who began his tenure as the 19th Air Force chief of staff yesterday, has taken a frank view of the service's need to address recent failures concerning the security of the U.S. nuclear arsenal and acquisitions practices, telling senior leaders in briefings that they need to "stop the slide."
In two PowerPoint documents used in recent briefings, Schwartz emphasized the need for the Air Force to recapture "top-to-bottom excellence in the nuclear mission," restore "credibility on Capitol Hill one member (and staff) at a time," and instill "a compliance culture in key disciplines" such as nuclear, aircraft and missile maintenance and acquisition. Drafts of the internal documents were obtained by The Washington Post and were verified by the Air Force yesterday.
Schwartz has set his sights on restoring the service's credibility after a series of security and corruption problems that have marred its reputation in the Pentagon and on Capitol Hill.
The Air Force has been sullied over the past year by nuclear mishaps, including the inadvertent transfer of warheads over American skies and the mistaken shipment of nuclear-related materials to Taiwan, incidents that led to a Pentagon report criticizing the Air Force's safeguarding of the U.S. nuclear arsenal. The Air Force has also been plagued by acquisition problems and purchasing scandals at a time when the Pentagon leadership has pushed the service to focus less on future needs and more on current wars.
"The truth of the matter is, this isn't exactly how we would have wished to come to this job," Schwartz said in an interview yesterday. "There have been a number of events that have occurred and collectively have made folks uneasy, and understandably so. Our task, in the near term and in the months ahead, is to get after this, stabilize our situation and recommit ourselves to those things that we know will produce the right outcomes."
Schwartz said the Air Force should focus on "jointness," recognizing that the wars the United States is currently waging overseas are primarily fought as ground wars with Air Force support. While he said that will not always be the case -- and he encourages Air Force leaders to prepare for all kinds of future battles -- Schwartz said there needs to be more attention given to intelligence, surveillance and reconnaissance missions.
In his briefings, which he has begun presenting to senior leaders in recent days, Schwartz also points out that it is unacceptable for anyone in the Air Force to tolerate a bad job or inappropriate activities.
"There is much less room for poor performance and certainly for misconduct," Schwartz said. "We will be active on this and be surgical if that's what is needed."
Schwartz also takes a thinly veiled stab at the Air Force's recent ad campaign dubbed "Above All," which aimed to show the Air Force's importance in the skies and in cyberspace but appeared to argue superiority to the other services. Schwartz, instead, wants to pursue a "For All" approach.
"I think it is safe to say that we see things perhaps a little bit differently," Schwartz said, adding that "it's all about what we do for the joint team."
On his first day on the job, Schwartz publicly pledged to "return the vigor and rigor" to all processes and missions the Air Force carries out, specifically vowing to fix the lapses in the service's nuclear programs and mandating more support for the other services involved in the "global war on terror."
"I think, fundamentally, our service is sound," Schwartz told reporters at the Pentagon yesterday, flanked by Michael B. Donley, acting secretary of the Air Force. "It doesn't mean we're perfect. And we certainly have work to do, things to fix, fences to mend. . . . Those areas where others have found fault, we are going to work with a vengeance, and we'll tidy that up. And the United States Air Force will remain the finest air force on the planet."
In June, Defense Secretary Robert M. Gates ousted former Air Force secretary Michael W. Wynne and Gen. T. Michael "Buzz" Moseley, then the chief of staff, after concerns about the nuclear deficiencies and contracting scandals peaked. Wynne and Moseley had come under increasing criticism for accountability lapses and for pushing ahead with internal Air Force agendas amid opposition from senior leaders at the Pentagon and the White House.
At a ceremony yesterday morning welcoming Schwartz to the job, Gates said: "He comes into this position at a challenging time. He has said that his goal is to recommit the Air Force to the high standards of excellence that have always been its hallmark. I have no doubt that he will give his all in that cause."