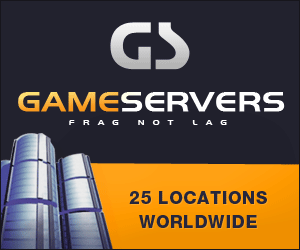 DOUG FERGUSON
Associated Press
THOUSAND OAKS, Calif. -
Henrik Stenson won twice this year on the European Tour, holed the winning putt during his Ryder Cup debut and climbed to No. 12 in the world ranking.
Fame has not yet arrived.
"I can do whatever I want off the golf course and nobody would recognize me," he said.
That was the case Thursday in the Target World Challenge, when the Swede was the last of 16 players to tee off at Sherwood Country Club and breezed along incognito until his score alone brought him some attention. With three straight birdies down the stretch, two of them on par 3s, he surged past two major champions - Tiger Woods and Geoff Ogilvy - and into the lead with a 6-under 66.
"It wasn't that much spectators on the front nine," Stenson said. "There were a few brave ones. Then as groups finished, certainly there was a bit more crowd on the back nine. I think we'll get more on the weekend. I don't know who I will be playing with tomorrow.
"Tiger?" he said when informed by a small group of reporters.
Stenson smiled.
"I'll have my crowds tomorrow, don't worry about it," he said.
He is quickly becoming a name to consider. He was tied for the lead through 36 holes at the PGA Championship, then won the BMW International Open in Germany, which served as the final qualifying event for Europe's Ryder Cup team. Stenson was No. 1 on its points list, and acquitted himself nicely in his debut when he made the winning putt in another European rout.
He did well enough in the majors and World Golf Championships to earn his PGA Tour card for next year, and figures to be a fixture on American soil from the Accenture Match Play Championship through the U.S. Open.
First, though, comes a rest.
Stenson already wins the award this week for the taking the longest route to Sherwood.
He was in Dubai when he flew to South Africa for the Nedbank Challenge, where he finished second to Jim Furyk. Then he went to London on his way to Barbados for the World Cup, where Sweden finished third, then flew to Los Angeles. Then he heads back to Dubai by way of New York, a travel schedule that would even make Ernie Els dizzy.
"I don't know miles, but it's about 60 hours in the air," he said. "I'm definitely running on fumes."
This is the final tournament of the year, the first round brought a mixed bag of results.
Woods looked like a player who hasn't finished worse than second in stroke play since June, hitting the ball crisply and held back only by his confusion on the greens, where he twice three-putted for bogey and shot 68.
Ogilvy, the U.S. Open champion from Australia, was atop the leaderboard for most of the sunny afternoon until a 7-iron came up short of the 18th green and in such an awkward spot in the grassy slope of a bunker than he nearly whiffed his first shot and took double bogey and joined Woods at 68.
Adam Scott did fine except for one hole - one green, actually. He couldn't quite figure out the break on the par-3 eighth and took five putts for a quadruple-bogey 7.
"He kept hitting it right edge and it didn't break, then he hit it left edge and it didn't break," Ogilvy said of his fellow Aussie. "Just one of those things. Everyone does it once a year, or once every few years, and he did it today. Shame."
John Daly had a few adventures, too, typical of his life.
He made only two pars on the back nine and shot even par to stay in the hunt at 69. That featured a double bogey on No. 12, along with four birdies and two bogeys.
Daly is coming off his worst year on the PGA Tour, finishing a career-low 193rd on the money list. He attributes that mainly to injuries, from a bad back to an injured left hand. It was serious enough to keep him from establishing any momentum this year, but not too serious that he couldn't make fun of himself.
Asked if he had taken up yoga to help his back, Daly looked at the reporter as if she were speaking a foreign language.
"No," he said. "I don't eat yogurt - or do yoga."
Woods piled on later when someone mentioned Daly's back problems.
"His back is bothering him because he's got a front to deal with," Woods said of Daly's bulging waistline.
There are signs Daly is turning the corner. Even though he lost full status on the PGA Tour for the first time since shocking the world with his victory in the 1991 PGA Championship, he said he already has received 19 or 20 sponsor's exemptions.
And two months after he and his wife filed for divorce - Sherrie Daly's lawyer described it as a race to the courthouse - she was waiting for him after his round, as Daly emerged from the scoring tent with his wedding ring on his finger.
"We're working it out," Daly said. "We love each other just a little more than we hate each other."