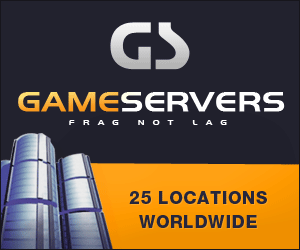 ALAN ROBINSON
Associated Press
PITTSBURGH -
Russ Grimm on Monday. Ken Whisenhunt on Tuesday.
Does that mean the Pittsburgh Steelers might be ready to choose their next head coach by as soon as Wednesday?
With the two Steelers' assistants being among the most-interviewed candidates for the four current NFL coaching vacancies, they are giving every sign they may not need to go outside their own staff to find Bill Cowher's successor.
Grimm, the Steelers' offensive line coach for six seasons and their assistant head coach for three, interviewed Monday afternoon with owner Dan Rooney, president Art Rooney II and director of football operations Kevin Colbert. To gain more privacy, the interview was not held at the Steelers' practice complex where the executives and coaches have their offices.
Whisenhunt, the Steelers' offensive coordinator for three seasons and an assistant coach for six, will interview on Tuesday. This will be his fourth interview in less than a week; he also talked last weekend with the Atlanta Falcons, Arizona Cardinals and Miami Dolphins.
Whisenhunt will have interviewed with every NFL team looking for a head coach except for Oakland Raiders. He pulled his name out of consideration for their job before they rehired Art Shell last year, but Shell was let go again following a 2-14 season.
While Whisenhunt is meeting with the Steelers, Grimm is scheduled to talk with the Cardinals on Tuesday.
The Steelers have not promoted one of their own assistants to head coach in nearly 42 years, or since Mike Nixon was given the job in 1965. Nixon lasted one year, going 2-12 with seven consecutive losses to end the season, and the next three hires all were assistants from other teams: Bill Austin, Chuck Noll and Cowher.
However, the Rooneys appear convinced that big changes don't need to be made with a team that is less than a year removed from winning the Super Bowl and has a 34-14 record over the last three regular seasons. That's why the Steelers' choice could come down to which of their own two assistants they believe is better suited to being an NFL head coach.
Grimm, a longtime star offensive lineman with the Washington Redskins and a Pittsburgh-area native, and Lovie Smith were the finalists for the Bears' job three seasons ago. Grimm apparently had concerns about how many of his assistants he could hire, and the Bears wound up going with Smith.
Whisenhunt, a former Georgia Tech and Atlanta Falcons tight end, was interested in returning to his old team before they hired Louisville coach Bobby Petrino on Sunday night. But Whisenhunt appears intent on landing the Steelers' job, and may have turned down the Raiders a year ago in part because he wanted a chance for the Pittsburgh job if it came open.
Going with either Grimm or Whisenhunt would require little change in what the Steelers do offensively - a major concern with quarterback Ben Roethlisberger going into only his fourth season. Also, it could result in some or many of the current assistant coaches staying.
The Steelers also met Sunday in Chicago with Bears defensive coordinator Ron Rivera and will talk Wednesday with Minnesota Vikings defensive coordinator Mike Tomlin. They are expected to talk to at least one other candidate and possibly more, but almost certainly won't stretch the search over nearly a month as they did before hiring Cowher.
No matter the Steelers' choice, they are expected to save some money. While Cowher would have made about $4.5 million in 2007, it is likely the new Steelers coach will make about $2 million less than that.