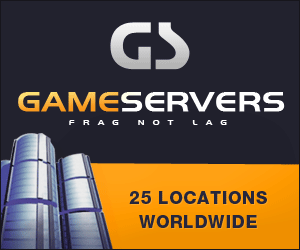 ALAN ROBINSON
Associated Press
PITTSBURGH -
Bill Cowher apparently won't make anyone wait to learn if he will return as the Pittsburgh Steelers' coach next season.
Cowher is expected to announce his future plans within a few days of Sunday's season-ending game at Cincinnati, one that is without playoff implications for the no-longer-defending Super Bowl champion Steelers (7-8).
"That's for next week," Cowher said Tuesday when asked if he would return next season. "We'll talk about that next week. It won't go long. I'm not sure what the time frame is. But I think the most important thing is to be focused on this game."
That he appears ready to announce his decision quickly could be a sign the Steelers may soon be looking for a new coach for only the second time since 1969. Chuck Noll (1969-91) and Cowher (1992-present) have been their only coaches since then.
If Cowher decides to retire - if only briefly - and not finish out a contract that expires after the 2007 season, the Steelers want to begin searching for a new coach as soon as possible since three or four other NFL teams also could be in the market for a coach.
Two Steelers assistants, offensive coordinator Ken Whisenhunt and offensive line coach Russ Grimm, are seen as viable candidates - even though the Steelers haven't promoted a coach from within since Mike Nixon in 1965. And he lasted only one season.
Several players, including Joey Porter, said recently they expect Cowher to return for a 16th season. Only last week, Cowher laughed at suggestions that he is tired of coaching at age 49, saying, "Do I look burned out?"
Cowher's tenure is the longest with his current team of any NFL coach, and a season or two away from the game watching his three daughters play basketball might increase Cowher's already-high market value.
Cowher is making $4 million-plus under his current contract, which he signed in 2004. If he were to sign a new deal with the Steelers, he likely would make in the $5.5 million-$6 million range.
But Cowher - who would be a highly attractive candidate for any NFL owner desperate to win quickly - conceivably could make more on the open market, perhaps even more than Mike Holmgren's estimated $8 million with Seattle.
When Cowher signed his latest Steelers extension in 2004, he emphasized money wasn't a motivating factor.
"You couldn't have a better job," he said. "It's not about the market or the money, it's about the winning."
Right now, it appears the market has become an issue.
Cowher's wife and youngest daughter moved to the family's new home in Raleigh, N.C., earlier this year, and Cowher made several trips there during the season. Being an absentee father no doubt doesn't appeal to Cowher, but an NFL coach's job has become all encompassing with offseason workouts, minicamps, coaching sessions and the draft.
The Steelers aren't interested in a part-time head coach, even one who has been as successful as Cowher.
Cowher declined Tuesday to discuss his situation in detail, saying the Steelers need to concentrate on beating the Bengals (8-7) and finishing at .500, even though a 31-7 loss to Baltimore on Sunday ended their playoff chances.
"Our goal is to go down there and get this taste out of our mouth and, more importantly, finish the season at 8-8," Cowher said. "We'll do that. Playing Cincinnati with a game like that, there's a lot at stake, just pride-wise. It's always been like that."
With the playoffs no longer a possibility, does it really make that much difference if the Steelers wind up 8-8 rather than 7-9?
"Finishing strong is very important because that's what you take into next year," Cowher said.
The Steelers also wouldn't mind ending Cincinnati's season, just as they did in the playoffs last January. The Bengals, who won in Pittsburgh 28-20 on Sept. 24, must win to retain any playoff hopes, though the Jets and Broncos can secure the two AFC wild-card spots by winning Sunday.
"Misery loves company," Cowher said. "And we're looking for company."