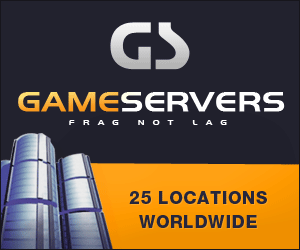 BOB BAUM
Associated Press
PHOENIX -
The Arizona Cardinals have had seven coaches in the past 19 years, the Pittsburgh Steelers two in the last 37.
Maybe Ken Whisenhunt can bring some of that Pittsburgh stability and Steeler success to the desert.
The Cardinals hired the 44-year-old Steelers offensive coordinator on Sunday to replace Dennis Green, who was fired after going 16-32 in three seasons.
Whisenhunt signed a four-year contract with a team option for a fifth, and is to be introduced at a news conference on Tuesday.
"In the end, we felt that Ken was the best fit for this organization," said Rod Graves, Cardinals vice president for football operations, "and we felt that because of the leadership that he portrayed. He presented a well-organized and thorough plan moving forward. We liked it."
Whisenhunt becomes the Cardinals' eighth coach since the franchise moved to Arizona in 1988. He was one of eight candidates interviewed for the job, but one of only two who got a second interview. The other was former Green Bay Packers coach Mike Sherman.
He also interviewed for coaching jobs in Pittsburgh, Miami and Atlanta. Whisenhunt and fellow Pittsburgh assistant Russ Grimm had been considered leading candidates to replace Bill Cowher with the Steelers.
After his first interview, Whisenhunt said he would use the Steelers as a model wherever he wound up.
"I think what we've done in Pittsburgh, just speaking from an offensive standpoint, is we tried to put players in the best situation to be successful instead of trying to make them fit our scheme," he said. "You've got some guys that play hard and have some talent and you just try to identify some of the things that they do and put them in position to be successful."
Whisenhunt's second interview with Arizona began Friday and stretched into Saturday.
"It became apparent to us, particularly when we got into the second phase of our interview process, that Ken began to separate himself from the other candidates," Graves said.
The new coach inherits plenty of young talent, including quarterback Matt Leinart and a pair of the top receivers in the NFL, Anquan Boldin and Larry Fitzgerald. However, he also joins a franchise with a legacy of losing unprecedented in this era of NFL parity.
The Cardinals have had one winning season - and one playoff appearance - since 1984. They have one playoff victory since winning the NFL championship in 1947.
Owner Bill Bidwill and son Michael, the Cardinals' vice president and general counsel, joined Graves in conducting the interviews. The Cardinals insist they are intent on putting a winning team in their new stadium, pointing to the free agent acquisition of running back Edgerrin James and contract extensions to Boldin, Pro Bowl safety Adrian Wilson and several other of their best young players.
At Pittsburgh, Whisenhunt helped develop Ben Roethlisberger into an immediate success. He has another talented pupil now in Leinart.
"Young quarterbacks that have a bright future like he does are hard to find," Whisenhunt said after his initial interview with the Cardinals on Jan. 5. "They don't grow on trees. That's an exciting part of this organization."
Whisenhunt spent six years on Cowher's staff, three as tight ends coach and three as offensive coordinator. He also had assistant coaching stints with the New York Jets, Cleveland and Baltimore. He played in the NFL for nine seasons with Atlanta, Washington and the Jets.
In his second season as coordinator, the Steelers won the Super Bowl, averaging 26.8 points per game in the playoffs. This season, Pittsburgh's offense ranked seventh in the NFL, ninth in passing and 10th in rushing.
"I think he's capable of strong and dynamic leadership for this football team," Graves said, "and that's what intrigued us."
The other candidates interviewed by the Cardinals were Grimm, Tennessee Titans offensive coordinator Norm Chow, Chicago Bears defensive coordinator Ron Rivera, San Diego Chargers offensive coordinator Cam Cameron, Indianapolis Colts assistant head coach-quarterbacks coach Jim Caldwell and Cardinals defensive coordinator Clancy Pendergast.
Pendergast was one of several assistants retained by the Cardinals pending the hiring of a new coach.