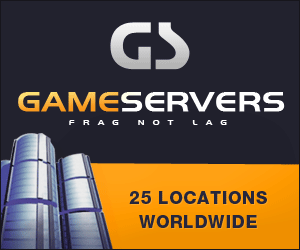 Miami Herald
May 5, 2007
A Miami native who made history as the first woman to fly a Stealth Bomber in a combat mission will perform in the McDonald's Air & Sea Show, which begins today.

By Jennifer Mooney Piedra
Today is going to be a busy day for Air Force Maj. Jennifer Avery.
After bringing her 8-month-old son to a babysitter's house in Missouri, she'll take a seat in the cockpit of a B-2 Stealth Bomber and head south.
At noon, Avery will soar over the McDonald's Air & Sea Show in Fort Lauderdale, and continue on to another air show in Cherry Point, N.C.
Then, after more than eight hours in flight, it's home to Missouri.
A Miami native, Avery is the first female B-2 pilot to fly in a combat mission, and is one of only four women worldwide trained to fly the bombers.
Her flyover will be among several acts by trained pilots -- military and civilian -- who will show off their skills during this weekend's air show above Fort Lauderdale beach.
''It's exciting to be flying so close to home,'' said Avery, 34. ``It's pretty cool for my family to be there and able to see it.''
But today's mission is bittersweet for Avery, who will leave the military this summer after 12 years of service.
Though she will miss the camaraderie and the thrill of flying the Stealth Bomber, she looks forward to spending more time with her son, Austin, and her husband, John, who is also a B-2 pilot.
Avery plans on continuing to work on base as a civilian, coordinating air space and flight plans for the Stealth Bombers.
Proud parents
Avery's parents, Denise and Christopher Wilson, are also sad to see their daughter's military career come to an end.
The Biscayne Park couple will attend the Fort Lauderdale air show on Saturday to watch their daughter, and plan on waving a towel and a banner in her honor.
''To know this is not going to be a part of her life anymore is hard,'' said Denise, a first-grader teacher at Miami Country Day School. ``She's come such a long way.''
As a child, Avery didn't dream of becoming a pilot. Instead, she wanted to become an astronaut.
After graduating from Miami Country Day School, Avery enrolled at Georgia Tech and joined the ROTC, where she developed an interest in the Air Force.
''Striving to be a pilot was the best you could possibly achieve,'' she said. ``It was what I wanted to do.''
A day before her college graduation, Avery was commissioned as a second lieutenant in the Air Force.
She immediately began studying to become a pilot.
In a career that is dominated by men, Avery made sure she fit in. She'd play poker with her male colleagues and occasionally smoked cigars with them.
Still, she kept true to her girly side: ``There is probably a stereotype against military women that they tend to be tomboyish. But I'm definitely not. I like cooking, decorating, party planning and wearing jewelry.''
In 1997, she started flying the B-1 Bomber and flew her first combat mission in Kosovo. The experience was one she'll never forget: ``I couldn't believe I was doing it. But I wasn't scared.''
After a long process that included board screenings, records reviews and an airmanship evaluation, Avery became certified to fly a B-2 Stealth Bomber in 2001.
Combat ready
A combat mission two years later during Operation Iraqi Freedom turned out to be a bit more nerve-wracking than her previous flights, Avery said.
''I did not want to screw up,'' she recalled. ``I realized how serious it was if something were to happen.''
Those who are trained to fly the B-2 Stealth Bomber are part of an elite class made up of only 370 pilots worldwide, of which only four are women, said Air Force Maj. Joe DellaVedova.
Worldwide there are 21 Stealth Bombers, which cost $1.2 billion each. All of the planes -- known as the Air Force's premier weapons system -- are headquartered at Whiteman Air Force Base in Knob Noster, Mo.
Each plane is flown by two pilots and can hold 80 500-pound satellite guided weapons, DellaVedova said.
But the power and prestige of the planes has never intimidated Avery.
''This job is what has defined me for so long,'' she said. ``I know what an achievement it is. But I still feel like the girl next door.''