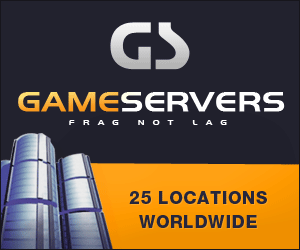 New York Times
March 6, 2008 By Somini Sengupta
NEW DELHI — A senior State Department official on Wednesday gave India a three-month deadline to complete negotiations on a landmark nuclear energy deal so that Congress could vote on the issue before its summer recess.
Speaking to reporters here, the official, Richard A. Boucher, an assistant secretary of state, said India would have to complete the agreement by the "end of May" so the Bush administration could present it to Congress by June. "We are kind of playing in overtime," he said. "There's a lot of work, not a lot of time."
The Indian prime minister, Manmohan Singh, declined to set a deadline for the politically contentious deal, but in an unusual swipe at his opponents, made it plain on Wednesday that his fragile coalition government was mustering the political courage to push through the agreement with the United States and readying itself for the inevitable consequence: early elections.
Opposition within India has delayed the completion of the deal for months. The process was initiated by the Bush administration to allow energy-starved India to buy nuclear fuel and technology on the world market to generate nuclear power. Opposition has come primarily from Mr. Singh's Communist Party allies, who objected that the deal would strengthen India's ties to the United States. Mr. Singh's coalition would fall without the Communists' support, a prospect that the leaders of his Congress Party clearly want to avoid.
Only a few months ago, many in New Delhi and Washington had all but given up the deal for dead. But the tide has begun to shift in recent weeks, suggesting that Mr. Singh's government is preparing for elections before its term ends in May 2009. Last week, the government unveiled a pre-election-season budget, laced with populist appeals like a major debt waiver for farmers, income tax cuts and large outlays for social services, including public education. The week before, train fares were reduced.
On the nuclear deal, Mr. Singh repeated that his government would "seek the broadest possible consensus in the country to enable the next step to be taken."
But if the Indians have an interest in prolonging the negotiations, the clock is ticking on the American side, particularly for the Bush administration, which could claim a singular foreign policy achievement if the nuclear deal was completed.
Several crucial steps remain. India must negotiate an agreement on safeguards with the International Atomic Energy Agency before getting approval from the 45 countries of the Nuclear Suppliers Group. The agreement then must go to the United States Congress for a final vote. Crucial senators have already warned that the next president may seek to renegotiate the agreement, making it urgent for the current Congress to vote on it.