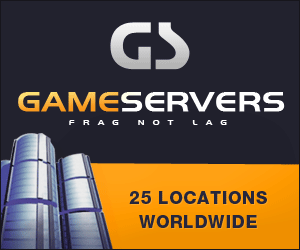 USA Today
October 3, 2007
Pg. 1
Troops at Risk -- IEDs in Iraq
Marines Feared Army Would Kill TiVo-Like Device
By Tom Vanden Brook, USA Today
A Marine in Iraq scans a screen with images of the streets he'll soon patrol. Spotting suspicious movement, he replays the digital video, just like a TV viewer who's missed a play from a football game.
The cutting-edge surveillance system, called Angel Fire, uses aircraft armed with cameras to monitor the battlefield. It gives troops what U.S. commanders in Iraq have sought for years: a persistent, bird's-eye view to search roads and neighborhoods for improvised explosive devices (IEDs) and the insurgents who plant them.
"Angel Fire distributes real-time imagery straight to the war fighter, providing the ability to zoom in and observe an area more closely," John Young, director of Defense Research and Engineering at the Pentagon, told Congress in March. "Angel Fire also allows for playback of significant events with a 'TiVo-like' capability to monitor areas."
Despite Angel Fire's advantages over other surveillance systems in Iraq, the system's backers feared it would be killed last year in a turf battle among the military services.
On one side of the inter-service squabble were officers of the Marine Corps and the Air Force, which have been developing Angel Fire since 2005 and regard it as a practical way to relay timely information to small units of troops in combat. On the other side was the Army, which backed an existing surveillance system known as Constant Hawk that surveys a much larger area but is more difficult to use and produces video that must be studied by analysts.
Documents and e-mails obtained by USA TODAY show friction among the services over how to rush the latest reconnaissance technology to troops under fire. Marine and Air Force backers of Angel Fire worried it would lose out to Constant Hawk. The Pentagon agency in charge of defeating IEDs finally intervened to fund both systems.
Air Force, Marine and Army officials now say concerns about the programs were reconciled and didn't delay the fielding of what they call lifesaving technology. "There is not currently, nor has there been in the past, a conflict with the Constant Hawk effort," Lt. Col. Mark Bowen, who helps lead the Air Force's Angel Fire program, said in a statement last week. "Both programs have shared information and are complementary, not competitive."
The e-mails, however, paint a far different picture. They show Marine and Air Force supporters of Angel Fire were so concerned about the Army's backing of Constant Hawk that they lobbied Congress to keep Angel Fire alive.
The Marines' Joint Urgent Operational Need Statement, requesting Angel Fire, was filed Sept. 15, 2006, with the U.S. top command in Iraq. It encountered resistance from Mark Fultz, an Army official at the military's command center in Baghdad who favored Constant Hawk, according to the e-mails. He urged the Marines to use Constant Hawk instead.
The Marines then began a campaign to save Angel Fire. Col. Phillip Chudoba, a Marine procurement official in Quantico, Va., said in an Oct. 30, 2006, e-mail to Marine and Army officials that "the continual competition between (Constant Hawk) and (Angel Fire) stakeholders does not benefit the war fighter. We have been trying to break through this logjam for months now."
Air Force Gen. Lance Smith, in a statement to Congress in March, said Marines were testing Angel Fire on the battlefield. Smith, head of the U.S. Joint Forces Command, is cited in one e-mail as an advocate of Angel Fire. No more information will be released until November, after the testing is done, says Larine Barr, spokeswoman for the Air Force Research Laboratory.
Constant Hawk has been in operation about one year as a "pilot program," the Army said in its statement last week. No other details were released.
Members of Congress have criticized the infighting and how it hindered Angel Fire's development. "This program has encountered bureaucratic obstacles that have delayed the employment of the system to our war fighters similar to the hurdles we have observed elsewhere in the acquisition process," Sen. Kit Bond, R-Mo., said in a statement. The other examples he referred to were delays, reported by USA TODAY in July, in deploying mine-resistant, ambush-protected (MRAP) vehicles to protect troops from IEDs.
Bond added: "The current acquisition system shows signs of gross mismanagement that impacts the lives and health of our troops. These conditions have most likely existed for years, but they seem to be acute now."
In the hunt for better equipment to combat IEDs, the stakes are huge. Makeshift bombs have caused at least 60% of the 950 U.S. combat deaths in Iraq in the past year. They have crippled, maimed and disfigured thousands more troops.
To stop the enemy's weapon of choice, the Pentagon has spent billions of dollars on equipment ranging from electronic jammers that disrupt signals that trigger remote-controlled bombs to MRAP vehicles to replace the armored Humvee, the workhorse of the military. On Sept. 26, Defense Secretary Robert Gates asked Congress for $11 billion to buy 7,000 MRAPs. In all, the Pentagon wants 15,000 MRAPs for troops in Iraq; there are about 1,000 there now.
Meanwhile, the Joint IED Defeat Organization (JIEDDO), the military's lead agency in fighting makeshift bombs, will use more than $4 billion this year to counter the threat. About $1.4 billion will go to surveillance technology including Angel Fire and Constant Hawk.
Last fall, Sunni insurgents attacked Marines in western Iraq's Anbar province daily, and al-Qaeda in Iraq vied with U.S. and Iraqi forces for control of Anbar's capital, Ramadi. To help stop them, the Marines wanted a system that would provide continuous surveillance of a city-size area. Angel Fire's replay feature promised to allow them to view an IED blast and trace it back to who planted it, just as police can rewind the tape of a convenience store's security camera to reveal a robber's identity.
Neither function is available on the aerial surveillance systems now used in Iraq. And Angel Fire, according to Defense Department documents, has the advantage of providing high-resolution imagery to hundreds of users simultaneously.
Since 2005, Marine commanders have listed persistent surveillance as one of their top needs, according to two Marine officials who asked not to be identified.
In 2005, graduate students at the Air Force Institute of Technology in Ohio and scientists at Los Alamos National Laboratories developed Angel Fire for "persistent, city-sized surveillance," according to the institute's website. "By providing real-time imaging capabilities, IED and other threats … can be detected, prevented and/or negated. Angel Fire is particularly well-suited to provide enhanced situational awareness to forces operating in an urban environment, convoy operations or other ground operations."
Much of the information about Angel Fire is closely held. USA TODAY's descriptions are drawn from the testimony of military officials to Congress and public documents. The e-mails USA TODAY obtained were exchanged among Marine, Air Force and Army officials responsible for Angel Fire and Constant Hawk. Military officials confirmed the authenticity of the e-mails but spoke on the condition that they not be identified because many details about Angel Fire are classified.
By spring 2006, a prototype of Angel Fire demonstrated its effectiveness at the Marines' training base in California, according to a Marine Corps document.
The request for Angel Fire that the Marines issued in September 2006 was a plea to field the system as quickly as possible. Constant Hawk would have required retrofitting to meet the Marines' needs, according to an e-mail on Oct. 31, 2006, from Chudoba, the Marine procurement official. He favored Angel Fire, he said, because Constant Hawk was 18 to 24 months away from satisfying the Marines' specifications.
E-mails between Air Force and Marine officials from late October until mid-December, when $20 million in funding for Angel Fire was approved, show that the Marines worried about delays and the program's possible cancellation because of the Army's opposition. "Army seems intent on depriving Marines (and soldiers) of this capability," Chudoba wrote on Nov. 3.