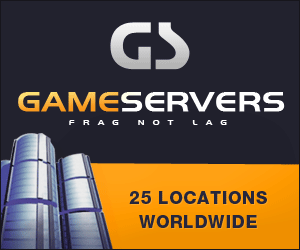 Los Angeles Times
January 6, 2007
A key question about the intelligence veteran is whether he's tough enough for the job.

By Greg Miller, Times Staff Writer
WASHINGTON — President Bush's nominee to be the next director of national intelligence is a spy agency veteran who is a master of the intricacies of the trade, from the technology of intercepting electronic signals to the financial sleight of hand of hidden, or "black," budgets.
The main question surrounding J. Michael McConnell's nomination to be the next intelligence chief is whether he is forceful enough to keep an already illdefined job from sliding into irrelevancy.
When the position of national intelligence director was created two years ago, even lawmakers who drafted legislation that created the job acknowledged that its actual authority was not clear.
A key national commission said the position had more responsibility than institutional power. And high-profile intelligence veterans, including new Defense Secretary Robert M. Gates, turned down a chance to occupy the post in part because of concerns about how it was structured.
John D. Negroponte, a longtime government official who became the first occupant of the position, spent much of his tenure trying to consolidate his control over the intelligence community, said Gregory Treverton, an analyst at Rand Corp. and former vice chairman of the National Intelligence Council, which represents all U.S. intelligence agencies.
"Negroponte had the reputation for being a savvy operator with no shortage of razor blades on his elbows," Treverton said. The fact that Negroponte is vacating the position 18 months into his tenure, Treverton said, "may be a commentary on just how hard it is."
Others in Washington were more blunt. In turning to McConnell, the White House "went from Negroponte, who was a pretty significant figure, to a less significant one," said a senior government official involved in creating the director's post.
If McConnell is not able to impose his will on the 16 intelligence agencies that fall under his responsibility, "it could be the beginning of the end of the DNI's office," the official said on condition of anonymity because he was not authorized to speak publicly.
McConnell, 63, is known for his courtly manner and soft South Carolina drawl. A retired Navy vice admiral, he is part of an influx of national security officials who first came to prominence during the administration of President George H.W. Bush.
During the 1991 Persian Gulf War, McConnell was a senior intelligence advisor to thenDefense Secretary Dick Cheney and then-Chairman of the Joint Chiefs of Staff Colin L. Powell. In that position, he also established relationships with Gates and Condoleezza Rice, who then worked at the National Security Council in the White House.
McConnell later served as director of the National Security Agency, which is the nation's largest intelligence agency and is responsible for eavesdropping on electronic communications around the world.
The NSA is widely viewed as having struggled during McConnell's 1992-to-1996 tenure to keep up with emerging technologies, including the Internet. Even so, McConnell is seen as having been an effective leader who pushed to improve the agency's ability to confirm the authenticity of intercepted e-mails and other communications.
McConnell "is rock-solid," Treverton said. "He knows intelligence, and he's a steady pair of hands."
After retiring, McConnell, a graduate of Furman University in South Carolina, joined the consulting firm Booz Allen Hamilton, where he has spent the last 10 years serving as an advisor to companies and government agencies on intelligence and technology issues.
If confirmed by the Senate, McConnell is widely expected to follow the course set by Negroponte and continue pushing for better information-sharing among intelligence agencies, rather than launch a major shake-up.
McConnell is invariably described as low-key, causing some to question whether he is the right pick for a job that would seem to require an appetite and aptitude for bureaucratic infighting.
But supporters note that McConnell will not have to contend with Donald H. Rumsfeld, who as Defense secretary opposed the creation of the position and was widely seen as pushing the military to encroach on spy agency turf. Rumsfeld stepped down as Defense secretary last month.
Because of his long-standing ties to Cheney, Gates and others, McConnell also has built-in allies.
"McConnell is very quiet," said Mark M. Lowenthal, a former senior CIA official. "But he has a lovely touch, and he's well-known to a lot of people in the community who are still in senior positions, in a way that Negroponte was not."