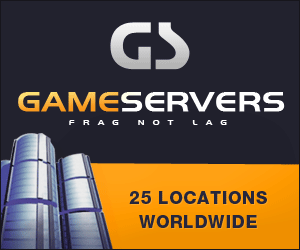 Washington Post
May 4, 2007
Pg. B5
By Raymond McCaffrey, Washington Post Staff Writer
A Navy physician who served as a sponsor for U.S. Naval Academy midshipmen allegedly possessed sex tapes of students and their partners videotaped by a camera hidden in a dehumidifier at the doctor's Annapolis home, according to a lawyer involved in the case.
Norman Singer, who is representing clients who believe they were videotaped by the doctor, said yesterday that the Naval Criminal Investigative Service seized videos and DVDs of sexual activity that had been edited from footage shot by the secret camera.
"We understand the NCIS is in possession of tapes and DVDs of those tapes from the period of April 2006 to the early portion of January 2007," Singer said. "The extent of the videotaping is extensive. These are not isolated clips."
An NCIS spokesman yesterday declined to offer specific details about the investigation or evidence except to say that it involved allegations of wrongdoing by a former academy sponsor of midshipmen. The sponsor program matches first-year students with families in the community.
The Naval Academy has also declined to comment on the investigation. However, an academy spokeswoman confirmed yesterday that until last year the sponsor, Cmdr. Kevin Ronan, had served both as the team physician for Naval Academy athletics and as the brigade medical officer assigned to Bancroft Hall, the dormitory where midshipmen reside.
Ronan is now assigned to the Navy Bureau of Medicine and Surgery in Washington. The Washington Post has been unable to reach either Ronan or his attorney for comment.
Singer, who would not specify how many of the three individuals he was representing were midshipmen, said that his clients sometimes stayed in the home when the sponsor was away on travel.
"They were in his home as frequently as they were because of the sponsor program," Singer said. "The perpetrator knew that his sponsorees would be using his house many weekends a month."
Singer said the camera was hotwired carefully into the dehumidifier.
"My understanding is that the perpetrator placed a high-quality, very small camera in a dehumidifier, which was then tied into an eight-track taping system with TiVo," Singer said. "Then from the eight-tracks he would make high quality DVDs of only the sex."
One of his clients discovered the scheme when he went looking for a blank DVD, and discovered a DVD of himself and a partner having sex, Singer said.
He said his clients discovered more such DVD recordings, then contacted the NCIS.
Charles Gittens, an attorney who consulted with the family of a female midshipman who thinks that she might have been videotaped at the sponsor's home, has also said he was told that a search of the doctor's home uncovered a tape of a male midshipman and his girlfriend having sex.
It is a misdemeanor offense to conduct "visual surveillance . . . on a person's private area -- naked or undergarment-clad genitals, breasts, buttocks of person, without the consent of the person," according to the Anne Arundel County state's attorney's office.
Singer, who is pursuing a civil suit against the government on behalf of his clients, said that including audio with the recordings could constitute a felony.
"This was a very well planned, very carefully planned, very carefully orchestrated endeavor to record sex among these people," Singer said.