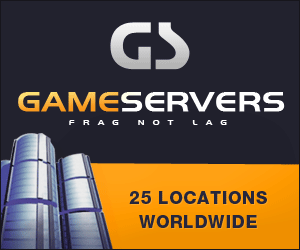 Washington Post
April 3, 2009
Pg. 8
Many Insurgents Seek Settlement; Others Fight On

By Pamela Constable, Washington Post Foreign Service
KABUL -- When voter registration stations opened in southern Afghanistan several months ago, officials feared they would be attacked by Taliban fighters who control much of the region. Instead, the process went smoothly and not a shot was fired. There were even reports of local Taliban members encouraging people to register and support them at the polls in August.
But when a Taliban commander in Wardak province accepted an offer of reconciliation last month from the government, which is trying to persuade "moderate Taliban" fighters to lay down their weapons and participate in the elections, he was shot dead three days later. Officials said the order to kill him came from Taliban authorities.
These accounts demonstrate the confusing, contradictory forces at work as the government in Kabul, with encouragement from the United Nations and the Obama administration, attempts to find a peaceful way out of a conflict that has taken thousands of lives since 2001, involved tens of thousands of foreign troops and become entangled in a wider, increasingly deadly regional campaign for Islamist control.
According to experts and officials here, including several Afghans who served in the Taliban government of 1996 to 2001, there is a widespread desire among Afghan Taliban fighters to seek a settlement that would end intervention by NATO forces on one side and foreign Islamists, including al-Qaeda, on the other.
But on Wednesday, a coordinated attack by suicide bombers on a government complex in the southern city of Kandahar underscored the sustained level of insurgent violence that continues to plague Afghanistan. In the midday attack, which killed 14 people, three bombers disguised as police officers stormed the compound after a fourth detonated a truck outside the gates. Some 80 fighters have been killed in clashes with Afghan and NATO forces in the past four days alone.
"We are very concerned about the foreign fighters and al-Qaeda, and we are trying to isolate the Afghan Taliban from them," said Anwar Rahmani, a Muslim cleric and national legislator who has been asked by President Hamid Karzai to reach out to the Taliban. "They are Afghans, too, and they should be part of our government."
Rahmani, who wears a dark turban and long beard, held several government posts during Taliban rule but never joined the movement. He said the best plan might be to open talks on lesser issues, such as releasing prisoners, in order to build trust and move toward larger insurgent demands, such as the withdrawal of NATO troops. Karzai has dispatched other emissaries, including one of his brothers and a former Taliban ambassador, to hold preliminary talks with insurgents.
The Afghan government has also received strong support for peace talks from the Obama administration, which fears being dragged into an open-ended war. This week, Karzai and Secretary of State Hillary Rodham Clinton discussed the issue at a conference in The Hague, where Clinton said moderate Taliban insurgents should be offered "an honorable form of reconciliation" if they abandon their armed fight and break ties with al-Qaeda.
But Taliban spokesman Zabiullah Mujahid rejected the offer Wednesday, calling it a "lunatic idea," according to the Reuters news agency. There is strong resistance to negotiations among some Taliban leaders and their powerful allies abroad, including groups in Pakistan and in Persian Gulf nations. The experts and officials said this poses enormous obstacles to a peaceful settlement and will make it difficult to extricate the Afghan conflict from the growing ideological and strategic war surrounding it.
Afghans as well as foreign diplomats pointed to neighboring Pakistan -- specifically to individuals and groups within its military, intelligence and religious communities -- as the central arbiters of Afghanistan's fate. While the Pakistani government is officially aligned with the United States against the Taliban, the Pakistani military and intelligence service played a critical role in creating the Afghan Islamist militia during the 1990s. Analysts say that elements within Pakistan retain an interest in keeping Afghanistan unstable and the Taliban active, but they have shown they can rein in the Afghan fighters when it suits their needs.
"The key is to get the big players in Pakistan to sign on to the elections," said one diplomat, who spoke on the condition of anonymity because of the sensitivity of the issue. In 2004, he said, Pakistani officials agreed to support elections in Afghanistan at Washington's request and sent out the word through several key intermediaries; as a result the polling was entirely peaceful.
The diplomat and several Afghan experts said that the same thing happened during the recent voter registration here, and that it could happen again in August if Taliban "handlers" in Pakistan approve bringing the Afghan insurgents -- who depend on outside support for weapons, money and physical sanctuary -- into the election. "It worked before, and we are all working hard to ensure it works in August," the diplomat said.
But there are other factors, especially the stunning growth of extremist Islamist ideology in Pakistan and other Muslim countries, that may be spilling beyond the control of such institutional handlers. In the past several years, religious militants have gained dominance over much of Pakistan's tribal northwest, and they are now asserting responsibility for a series of deadly terrorist attacks across the country.
Recent efforts by Pakistani authorities to negotiate peace accords with several of these groups now appear to be in serious jeopardy. One peace deal with Taliban fighters that included imposing strict Islamic law in the scenic Swat Valley, seen by some as a possible role model for Afghanistan, seemed to be collapsing Wednesday in a rash of Taliban kidnappings and assassination attempts against area officials.
In Afghanistan, some experts said the original limited goals of the Taliban leaders, who took power in 1996 seeking to build an orderly Islamic state, have metastasized through exposure to al-Qaeda and radicalized Pakistani militants into a more ambitious target of world Islamist dominance.
Unlike the original Taliban, mostly Afghan villagers who fought with rifles and grenades, the new insurgents employ suicide bombings and other terrorist tactics associated with extreme indoctrination. "The Taliban will negotiate smaller issues for their own interests, but they will never be ready to negotiate peace," said Waheed Mojda, a former government aide during Taliban rule who now lectures and writes about the insurgency. "Their ideology is much broader now. It has become a world struggle for an Islamic caliphate with Afghanistan at the center. They don't want to participate in political power. What they want to do is keep fighting, to kill and be killed."
The evidence for such thinking is becoming more grimly apparent with incidents such as the murder of the Taliban commander in Wardak. In Kandahar province, Mojda said, some local insurgents wanted to participate in voter registration but were forbidden from doing so. In Helmand province, where several districts are now under Taliban rule, one insurgent leader told al-Jazeera television this week that he would like to reconcile but feared for his life.
Even members of the national council of Muslim clergy here, who strongly urged Karzai to begin negotiations with the Taliban, are alarmed and confused about the increasingly violent militancy in Pakistan.
"We need to negotiate with our own people. It is the only way to bring peace," said Enayatullah Balegh, leader of a Kabul mosque and a member of the clerical council. "But we cannot trust Pakistan or the Taliban there. They keep calling for justice, but they keep beheading people. With those Taliban, there can be no justice and no peace."