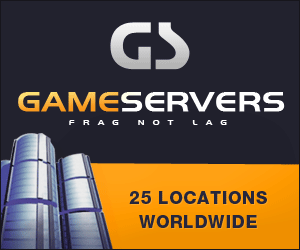 Arizona Daily Star (Tucson)
May 14, 2007
FARGO, N.D. (AP) — Twenty years ago a North Dakota National Guard fighter jet scrambled with a cooler containing an infant heart for a 5-month-old boy in California.
The heart still beats inside Andrew De La Pena, who's now a student at Loyola University in New Orleans.
He will be in Fargo this week with his parents. They'll meet the anonymous family whose decision to donate their infant's organs helped De La Pena live.
"I have often wondered what happened and if he's OK," said Col. Bob Becklund, who flew the F-4. "And to hear now that he's survived all this and not only that but he's doing great, to be part of that, I'll say is very neat."
The families will not be available for interviews until a Tuesday news conference, said Rebecca Ousley, a spokeswoman for LifeSource, a St. Paul-based nonprofit that manages and promotes organ and tissue donation.
The De La Pena family was expected to stay in Fargo through Wednesday, she said.
The dramatic flight of Andrew's heart unfolded just before Christmas 1986.
The Stanford surgical team had boarded the Lear jet at Hector International Airport with the heart, but the jet's second engine wouldn't work.
Meanwhile, then-Gov. George Sinner was in the governor's residence. He had shut off the phone in his room, so his son-in-law answered when someone called with an urgent request.
"Here was this frantic doctor calling from Fargo, saying they need a fast airplane pronto," Sinner said.
Sinner offered a Citation, a business jet, from the University of North Dakota. It wasn't fast enough.
"Suddenly I realized we've got F-4s sitting there with crews," he said.
At that time, the National Guard's 119th Wing's F-4 Phantoms were on alert, meaning a jet was ready to go.
Sinner dialed Alex Macdonald, who was then adjutant general of the North Dakota National Guard. A few months earlier, Macdonald's son had died in an auto crash, and his organs were donated.
"I got a call from the governor that morning at, oh, dark thirty, and he said, 'We've got to get an airplane. We've got to get this heart out to California,' " Macdonald said.
They took one of the planes and notified the North American Air Defense Command that they would replace it, Macdonald said.
"So we said, 'Go!"' Macdonald said. "And they went."
Becklund, now the commander of Fargo's 119th Wing, was a first lieutenant on alert at the base that night.
The F-4 is normally operated by a pilot and weapons systems officer. But Becklund flew alone because there wasn't room for both organ and officer.
Becklund flew first to Hill Air Force Base in Utah, where another jet was supposed to meet him for the final leg to California. But the plane didn't show.
"I knew one thing for sure. The heart needed to be in California, not in Utah," Becklund said.
He landed, refueled and left again within 31 minutes, Becklund said.
He landed at a naval air station nearest the hospital, where he popped the back canopy and officials grabbed the cooler.
The mission was fairly simple, Becklund said. But it was unusual.
"I've got to say, this tops it," he said. "There's not another event like this."