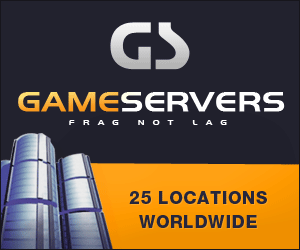 Washington Post
January 22, 2008
Pg. 2
By Ann Scott Tyson and Thomas E. Ricks, Washington Post Staff Writers
When Gen. David H. Petraeus, the top U.S. commander in Iraq, meets with influential Iraqi leaders, he is often accompanied by a key deputy: Lt. Gen. Stanley A. McChrystal, who leads secretive U.S. Special Operations units working in Iraq.
Petraeus turns to him for the ground truth about various regions of Iraq where McChrystal's forces conduct raids against "high-value" targets, such as the Sunni extremist group al-Qaeda in Iraq, whose leader Abu Musab al-Zarqawi was tracked down and killed by McChrystal's men in 2006, U.S. military officers and officials said.
For that and other reasons, McChrystal is one of the leading candidates to take over should Petraeus leave his post as part of a series of high-level military personnel changes under discussion, the officials said.
Since assuming command of U.S. forces in Iraq nearly a year ago, Petraeus has become the public face of the war effort, leading the troop increase, offering a pivotal progress report to Congress last September and implementing a counterinsurgency strategy that he helped devise.
For the past two months, however, there has been discussion in military and government circles about whether Petraeus may become the U.S. European Command chief, who also serves as the supreme allied commander of NATO. In that role, he would oversee NATO's military operations -- including the war in Afghanistan -- as well as U.S. forces in Europe.
Insiders emphasize that no decision has been made on Petraeus's future assignment and that a sharply different course -- including staying in Iraq longer -- is possible. With President Bush entering his final year in office, however, the discussions raise questions about the military leadership that will guide the U.S. wars in Iraq and Afghanistan under a new administration.
Petraeus is said to favor the move, which would enable him to focus on Afghanistan, where violence has escalated over the past year, as opposed to improved security in Iraq. A spokesman for Petraeus declined to comment on the possibility of a new assignment, which was reported yesterday by the New York Times.
"Trying to guess General Petraeus's next assignment is the most popular parlor game in the Pentagon these days," said Pentagon press secretary Geoff Morrell. "Where and when the general goes next is up to Secretary Gates and President Bush, and they have not yet decided those matters," he said, referring to Defense Secretary Robert M. Gates.
With a new president scheduled to take office next January, any reshuffling of U.S. military leadership becomes more complex, as Bush might be seen as preempting decisions better left to his successor. While in theory a new commander in chief could undo such decisions, any moves of wartime military leaders must be weighed carefully because of their impact on how campaigns are waged.
The six-year-old war in Afghanistan has revealed some strains within NATO, with Washington and its European allies recently clashing over relative troop contributions and disparate missions. Those supporting Petraeus's potential move stress that he has worked with NATO before -- as assistant to the supreme allied commander in the late 1980s and later with the NATO Stabilization Force in Bosnia -- and note that he holds a doctorate in international relations from Princeton.
Previous top U.S. commanders in Iraq have served for varying lengths of time. If Petraeus departs, there are three top candidates to replace him, according to U.S. military and government officials and sources.
The first is McChrystal, whom officers credit with improving cooperation between his troops and conventional Army units and with conducting an effective counteroffensive against al-Qaeda in Iraq. Moreover, his experience would be particularly relevant, as Special Operations forces are expected to remain active in Iraq even after tens of thousands of conventional U.S. troops withdraw.
The second candidate is Lt. Gen. Peter Chiarelli, who was the No. 2 commander in Iraq in 2005 and is now Gates's senior military assistant. His closeness to the defense secretary is seen as an advantage, but some influential figures argue that Chiarelli was part of the failed pre-"surge" strategy in Iraq that emphasized a quick transition to Iraqi security forces, and that he should not preside over the new strategy, which stresses slowing that transition and making the protection of Iraqi civilians the top priority of U.S. forces.
The third candidate is Lt. Gen. Martin Dempsey, the second-ranking officer at U.S. Central Command, the military headquarters for Iraq and the rest of the Middle East, Central Asia and the Horn of Africa.
But one person involved in the discussions said that nothing has been set and that very different decisions may be made. For example, he said, Petraeus could be promoted next year to take over Central Command from Adm. William J. Fallon. Lt. Gen. Raymond T. Odierno, who has been the chief of day-to-day operations in Iraq for the past year under Petraeus, might then replace Petraeus as the top commander there.
Odierno is also being considered to become the next Army vice chief of staff, replacing Gen. Richard A. Cody, military officials said.
Nevertheless, early speculation over such top-level shifts often proves inaccurate. In the months before Petraeus was sent to Iraq, the rumor was that he would be put in charge at Central Command. Instead, that job went to Fallon. Also, not long before stepping down as defense secretary, Donald H. Rumsfeld appeared close to sending Petraeus to Afghanistan, according to a person familiar with the deliberations.