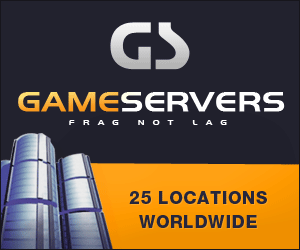 Philadelphia Inquirer
December 16, 2006
Despite the Bush administration's opposition, he will stop there on his Mideast tour. He said current policy in the region isn't working.

By Anne Plummer Flaherty, Associated Press
WASHINGTON - Sen. Arlen Specter (R., Pa.) says he will visit Syria despite loud objections by the Bush administration, contending the situation in Iraq is so dire that it is time for Congress to see what it can do.
Specter, a 26-year Senate veteran, said in an interview late yesterday that he was planning a trip to the Middle East that would include Israel and Syria. The senator said he and other Republicans were concerned that the administration's policies in the Middle East were not working and that other GOP members might follow in his footsteps.
"I've talked to my Republican colleagues, and there is a disquiet here," Specter said.
The visit, coming on the heels of a trip by Florida Sen. Bill Nelson, would be a direct affront to the White House. The United States has limited diplomatic ties with Syria because of its support for Hezbollah in Lebanon and Hamas in the Palestinian territories, which the United States deems terrorist organizations. President Bush has expressed reluctance to seek help from Damascus on Iraq until the Syrians curb that support and reduce their influence in Lebanon.
The White House sharply criticized Nelson, a Democrat, for visiting Syria despite Nelson's assertion that the meeting was helpful. Nelson said Syrian President Bashar al-Assad said he was willing to help control the Iraqi-Syrian border, where foreign fighters cross into Iraq.
"We think it's inappropriate," White House spokesman Tony Snow said Thursday of the planned congressional trips to the region. In addition to Nelson and Specter, Sens. John Kerry (D., Mass.) and Christopher J. Dodd (D., Conn.) were expected to visit Syria.
"The concern here, among other things, is that this does not strengthen the hand of democracy in the region... but instead allows the Syrians to dodge the real responsibilities they have," Snow said.
White House spokesman Alex Conant said late yesterday that Snow's comments held true for Specter as well.
The diplomatic push from Congress found revived inspiration from a bipartisan panel that recently recommended the United States engage Iran and Syria diplomatically on the war in Iraq. Bush has remained cool to the proposal by the Iraq Study Group.
In recent days, Secretary of State Condoleezza Rice asked Specter in a telephone call not to go to Syria, the senator said. But Specter, who had acquiesced previously to similar requests, said time was up.
"I deferred to them a year ago, and I deferred to them last August," Specter said. "And if there were any signs the administrative policy [in the Middle East] was working, I'd defer to them again."