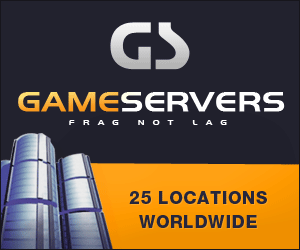 BAGHDAD, Dec 12 (AFP) - Hospital patients, prison detainees and security
forces were voting Monday to elect a full-term parliament set to restore
full sovereignty to war-torn Iraq nearly three years after the US-led
invasion.
Three days before the rest of the country goes to the polls in the watershed
elections, Iraqis being treated in hospitals, those being held in prisons
and members of the security forces were casting their ballots.
Draconian security measures, similar to those enforced during two earlier
elections this year, have been imposed to keep attacks at bay and minimise
bloodshed during the main Thursday election.
Airports and borders will shut from Wednesday until Friday or Saturday,
curfews extended and a ban on carrying weapons imposed for even those with
permits.
A five-day public holiday will also be in effect.
"We are hoping for a calm day as during the referendum," said Interior
Minister Bayan Jabr Solagh.
A vote on the country's new constitution on October 15 passed without the
spectacular suicide bombings that have become Iraq's trademark.
This week's election marks a new beginning for Iraq following the chaos of a
lightning drive to oust Saddam Hussein, two transitional governments and the
adoption of a constitution in October.
When the dust settles on the inevitable political horse trading, Iraqis will
be left with a four-year parliament capable of carving out a new direction
for the country, which is teetering on the tightrope of inter-communal
tensions.
Monday's special polling booths opened at 7:00 am (0400 GMT) and were to
close at 5:00 pm, an electoral official confirmed.
Two mortar rounds exploded on empty buildings in Baghdad, a security
official said but otherwise the capital of seven million was calm.
Moves towards democracy, marked by well-organised ballots and determined
turnout, are a cornerstone of US policy in the Middle East with Washington
increasingly focused on an ultimate exit strategy from Iraq.
But the success of the election and future prospects of stability hinge on
turnout among the fallen Sunni elite who boycotted the January 30 election
for a transitional parliament, Iraq's first free vote in half a century.
Iraq's 15.5 million voters will elect a 275-member assembly, the first
full-term legislature since Saddam Hussein's regime fell in April 2003.
The first task of MPs will be to appoint, by a two-thirds majority, a
president and two vice-presidents.
The presidency council will then have 15 days to name a prime minister, who
will form a cabinet to be put to parliament for approval.