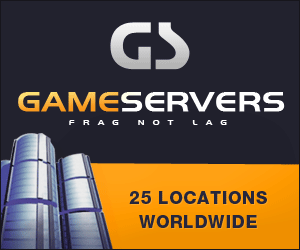 BARRY WILNER
Associated Press
LAKE FOREST, Ill. -
When Robbie Gould stares at the goal posts before attempting a crucial kick, he's as cool as the winter temperature at Soldier Field. No stress, no strain, not even if a trip to the Super Bowl is dependent on his leg.
"Nervous?" the All-Pro kicker asked Thursday while discussing his 49-yard field goal that beat Seattle last weekend, lifting the Chicago Bears into the NFC championship game against the New Orleans Saints. "Other than having my mom yelling at me, I don't get nervous."
Good thing, too, because the Bears - and the Saints - rely heavily on their kicking game and their special teams. Moreso, in fact, than most NFL clubs, which is a good reason why they'll be facing off Sunday for the conference crown.
Gould and rookie returner Devin Hester are All-Pros. Veteran Brad Maynard is a steady punter good at directional kicks and solving wind currents, both critical elements in Soldier Field.
"You want to have a strong kicking game," Saints coach Sean Payton said. "Gould came up big in the game last week. You see these games come down to a field goal where you have an opportunity to win or not win games. The kicking game is as important as defense or offense. It's a big challenge for us and we spend a lot of time talking about it."
Gould spent a lot of time Thursday talking about his winner against the Seahawks and what it meant for him and his team.
"It gives you a lot more focus and a lot more confidence," Gould said. "It was the biggest kick of my career. We know special teams may determine the outcome of the game; any game can come down to special teams."
Do the Bears have an edge if that happens Sunday, considering that Hester set an NFL record with six returns for scores (three punts, two kickoffs in the same game at St. Louis, and a 108-yard stunner off a missed field goal)? And that Gould made 32 of 36 field goals and all 47 extra points during the season, plus both FGs last week and three PATs?
Against many teams, certainly. Against the Saints, perhaps not.
New Orleans has the mercurial Reggie Bush and veteran Michael Lewis returning kicks - Lewis handles kickoffs and some punts, Bush only punts thus far. John Carney has been one of the NFL's most reliable kickers for 17 seasons.
"We've got our hands full," Bears special teams coach Dave Toub said. "We talk about it every week, but you see these guys jump out at you.
"Michael Lewis, the last five games, has been really good, ripping by returners. And we didn't play real good on kickoff returns last week.
"Reggie Bush is dangerous for us because he doesn't fair catch the ball; he'll catch the ball in a crowd."
And perhaps leave the crowd far behind. Although Bush's numbers pale in comparison to fellow rookie Hester's, his impact is similar because opponents fear him.
That means Maynard will concentrate on kicking the ball away from Bush and Lewis. Saints rookie Steve Weatherford will need to be just as stingy about letting Hester get his hands on the ball.
It's a must that each side limit the number of touches for gamebreakers such as Hester, Bush and Lewis.
"When it comes down to returners, sometimes there's just something, you can't really put your finger on it ... they just get results," Saints special teams ace Steve Gleason said. "Hester certainly has kind of a sixth sense. He understands when a hole is breaking down. He also obviously has got tons of talent. He's got great feet and accelerates really well. He gets from stopped to full speed quicker than most returners."
It wouldn't be surprising if one of the returners breaks a pivotal runback. And if he doesn't, it could be argued that the unit making the stops helped swing the game.
"They said the four games this weekend, there was a combined winning (margin) of 18 points or something like that," Bears Pro Bowl special teamer Brendon Ayanbadejo said of the divisional round. "So every time you can put points on the board or take points off the board, it's always going to be a big deal. Special teams is one-third of the game, you can't really sleep on special teams."
Not if you want to keep your Super Bowl hopes alive