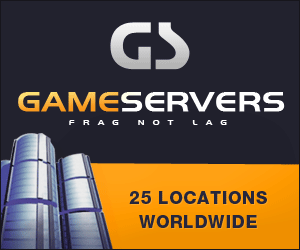 National Journal's CongressDailyPM
February 27, 2007
Leaders of the U.S. military's special operations forces told defense industry representatives today that their top material needs are for more intelligence collection and distribution capabilities, better and safer transportation and more secure communications.
And, because the Special Operations Command is engaged in what its deputy commander, Navy Vice Adm. Eric Olson, called the biggest growth in its history, Olson issued this appeal to industry officials: "Don't head hunt for our people." That was a reference to the efforts by defense contractors to entice special operations personnel with huge salaries to serve as security agents in Iraq.
Filling in for Army Gen. Bryon Brown, commander of the elite forces, Olson told a National Defense Industrial Association forum that a key requirement for them is "ISR -- intelligence, surveillance and reconnaissance ... Our appetite for information on our adversaries is bottomless."
Olson and some of the service leaders who addressed the audience cited unmanned aerial vehicles, particularly the Predator, as valuable ISR assets. And, as the command seeks to add 17,000 personnel to handle the heavier operational demands of the global war on terrorism, Olson said, "We must have more mobility and more enabling capabilities."
In particular, Olson cited the CV-22, the Air Force version of the Bell-Boeing tilt-rotor Osprey transport aircraft that the Marines are acquiring, and the advanced SEAL delivery vehicle, a mini-submarine. Both of those programs have encountered development problems and although the SEAL delivery vehicle program has been suspended, Olson said "the need remains."
Maj. Gen. Donald Worster, vice commander of the Air Force Special Operations Command, made the strongest pitch for improved transportation systems, noting that many of the command's aircraft are Vietnam vintage and must be replaced.
Worster also cited the CV-22 as a potentially "transformational" system, but complained, "We can't seem to move that program forward. We're about to give up on it."
He said the command needs to replace most of its different versions of the Lockheed Martin C-130 cargo plane and particularly called for a new airborne gunship to replace the AC-130s. The new aircraft should have the ability to operate over the battlefield by day, which the current Specter gunships try to avoid because of their vulnerability to ground fire.
Lt. Gen. Robert Wagner, commander of the Army Special Operations Command, echoed those statements, saying he needed better ISR so his forces could avoid deadly encounters or could engage the enemy with the advantage. And Maj. Gen. Dennis Hejlik, commander of the new Marine Special Operations Command, said he need more secure communications, a medical reach-back capability to support the Navy medical corpsmen in the field and persistent ISR.
-- by Otto Kreisher