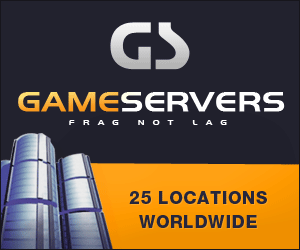 New York Times
May 29, 2007 By Thom Shanker
WASHINGTON, May 28 — Every night in Iraq, American Special Operations forces carry out as many as a dozen raids aimed at terrorist leaders allied with Al Qaeda, other insurgent fighters and militia targets. Their after-action reports are the first thing that Gen. David H. Petraeus, the senior American commander in Baghdad, reads the next day.
The missions also are closely watched by senior policy makers in Washington, who differ on whether the small number of elite units should focus on capturing and killing leaders of the group that calls itself Al Qaeda in Mesopotamia and foreign fighters in Iraq, or whether the greater threat comes from the Sunni- and Shiite-based insurgency.
In the shadows of the troop increase ordered by President Bush, Special Operations forces conduct between 6 and 12 missions every night across the country. A vast majority — between 80 percent and 90 percent — are aimed at Qaeda-allied targets, while the rest attack other extremist elements, say senior military officers in Baghdad and Pentagon officials.
"We are focused on those elements that are causing the most problems and going after a very specific target set," said one officer in Iraq. "We are working very hard to go after the rogue elements or extremists of any flavor."
The officer, who like others agreed to discuss the missions, did so on condition of anonymity because of their secret nature.
The mix of targets on any night depends on the intelligence that has been gathered and on an assessment of "can we go after the specific threat or target with the precision required to have a high probability of capture," the officer said.
Troops assigned to the special-mission units pulled Saddam Hussein out of his hiding place and led the monthlong pursuit of Abu Musab al-Zarqawi, the former leader of Al Qaeda in Mesopotamia who was killed by American bombs last year after intelligence officers assigned to the teams pinpointed his location.
In recent weeks, as the final elements of the troop increase ordered by Mr. Bush began arriving in Iraq, Special Operations units have captured or killed senior officers of the militia loyal to Moktada al-Sadr, an influential Shiite cleric. Senior officers said one mission earlier this month killed a militant Shiite commander, Azhar al-Duleimi, who is believed to have organized a deadly attack on a government compound in south-central Iraq in January.
"The first thing I want to know is how did we do last night," General Petraeus said in a recent interview on National Public Radio, explaining how closely he follows the operations of the secret special-mission units.
The Special Operations teams are deployed throughout the country so they can respond faster to emerging intelligence on potential targets. Other foreign militaries contribute forces to the missions, and new Iraqi special operations units and counterterrorism teams join the effort.
Some of the missions are so touchy that they require the approval of Prime Minister Nuri Kamal al-Maliki. Officials in Washington and Iraq said he had been briefed in advance on missions that carry a high risk of civilian casualties or of provoking reprisals.
The raids can also provoke political tensions. The Special Operations teams enter Baghdad's Shiite neighborhood of Sadr City on an almost nightly basis, said military officers in the capital. Mr. Maliki is an Iraqi Shiite, and his coalition depends on the support of Shiite political blocs.
"Suffice it to say that what would be considered sensitive or important individuals or locations, we consult with the prime minister whenever possible," one officer said. "Depending on who, it may fall into a category that we take that information to the prime minister before so that he can weigh in on the decision process."
"This is also an issue of sovereignty," the officer added.
In Washington, senior policy makers said they continued to examine whether Mr. Maliki has tried to prevent missions against Shiite militias.
"We understand Maliki is a politician, of course, but when we have really pressed him to do things, he has done them," said one senior administration official. "We asked him to allow military operations throughout all of Baghdad, including Sadr City, and he has not shielded those Shiite neighborhoods."
Military planners say it is difficult to define the impact of the Special Operations missions separate from that of the overall military mission in Iraq where, on average, there are also about 10 conventional, battalion-level operations that include hundreds of troops taking place on any given day.
Those larger-unit missions primarily engage in what are called clearing operations and aim to uncover arms caches, go after bomb-making cells, rescue civilian hostages held by Al Qaeda in Mesopotamia or other insurgents and capture or kill insurgent and militia leaders. "Compared to the surgical-strike" Special Operations missions, "these battalion-level clearing operations are large in scope," an officer at the military's corps headquarters in Baghdad said.
Back in Washington, policy makers continue to debate the focus of the special missions, and how best to allocate the limited number of elite units against the threat — whether Al Qaeda in Mesopotamia, whose spectacular attacks foment unrest; or Sunni insurgents blamed for the improvised explosives that kill the most coalition forces and Iraqi civilians and foment sectarian violence; or Shiite militias and death squads, some of which receive aid from Iran and whose actions likewise have pushed the country toward civil war.
In his recent speeches, at least, Mr. Bush has said Al Qaeda remains "public enemy No. 1."
But academic experts who analyze the Special Operations missions in Iraq say the battle against any of those threats — Al Qaeda in Mesopotamia, Sunni insurgents or Shiite militias — requires far better intelligence on the inner workings of those adversaries than the American military is able to gather today.
"My own view is that they still have to solve the intelligence problem," said Richard Shultz, who specializes in issues of special operations and terrorism at the Fletcher School of Law and Diplomacy at Tufts University. "And the way that they are going to do that is not through 'the surge,' but by building up local, indigenous intelligence units. That is really the key, and not enough has been done to reach this level of intelligence dominance."