Russian Gendarmes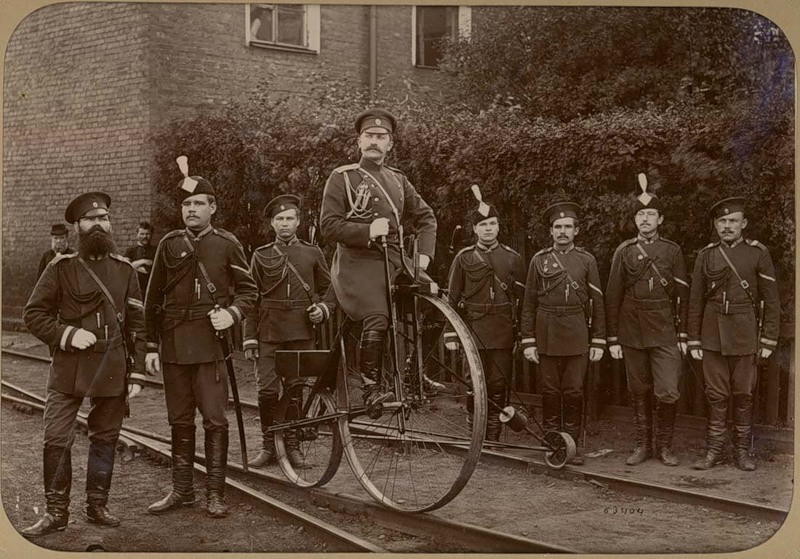 The
Special Corps of Gendarmes
(Отдельный корпус жандармов) was the uniformed
security police
of the
Russian Empire
in the 19th and early 20th centuries. Its main responsibilities were law enforcement and
state security
.
The responsibilities of the Gendarmes also included execution of court orders, chasing fugitives,
riot control
, and detainment of "unusual" criminals. Gendarmes could also be assigned to assist local police and officials.
The precursors of the Corps were the Army
Gendarmerie
regiment, created in 1815 and based on the Borisoglebsk Dragoon
Regiment
, and Gendarmerie units of the Special Corps of the
Internal Guards
. Following the
1825 revolt
, the new
tsar
,
Nicholas I
, created the office of the
Chief of Gendarmes
in July 1826 and appointed General
Count Alexander Benkendorf
to it; all of the Gendarmes were subordinate to the Chief. Benkendorf was also appointed Executive Director of the newly-created
Third Section of the Imperial Chancellery
, although the office of the Head of the Third Section was not formally merged with Chief of Gendarmes until 1839.
In 1836, the Gendarmerie of the Internal Guards was transformed into the
Special Corps of Gendarmes
, under the Chief of Gendarmes. The Commander of the Corps and Chief of Staff of the Corps were also Directors of the Third Section under the Executive Director. The Corps was divided into seven territorial Districts, six of them located in
Russia
and one in the
Kingdom of Poland
, each having a Directorate. The Main Directorate, along with additional
Gubernial
Directorates, was also created. The Army's Gendarmerie regiment joined the Corps in 1842.
The Gendarmes used Cavalry ranks of the
Russian military ranks
system introduced in 1826.
As of 1867 statute, the Corps consisted of:
In 1871, the Gendarmes acquired the right to investigate both political and criminal cases, as the judicial investigators were dismissed.
Only the most competent of the Army's officers in noble ranks could join the Corps of Gendarmes. It is probably the only force in Russian history that acted as both police and military (aside from the
druzhina
, ancient Russian Dukes local militias).
The Gendarmes fought for Russia in the War of 1812, helped take Paris in 1814; Russo-Persian War 1826-1828; Russo-Turkish War 1828-1829; put down the Polish uprising of 1830; fought in the Crimean War; in 1863 quashed another Polish rebellion; Russo-Turkish War 1877-1878; Boxer Rebellion in China (sent along with Cossacks); Russo-Japanese War of 1905; World War I.
As a cavalry force, they rivaled even the Cossacks, and that's a lot.
Chief of Gendarmes, Count Alexander von Benckendorff
Russian
Infantry General
and statesman,
Adjutant General
of the
Svita
and a commander in the
Patriotic War of 1812
best remembered for having established the
Gendarmes
in Russia.