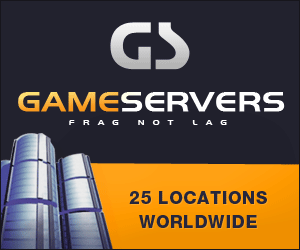 Spanish prosecutor appeals arrests in Iraq hotel shooting case
MADRID, Oct 20 (AFP) - Spain's public prosecutor Thursday appealed against the issuing of international warrants for the arrest of three US soldiers over the shooting of a Spanish television cameraman in Baghdad in 2003, court sources said.
The appeal has been lodged before judge Santiago Pedraz, the investigating magistrate who issued the warrant Wednesday and who was therefore likely to reject the appeal, the sources said.
The appeal could still be brought before other High Court magistrates, however.
Jose Couso, working for private Spanish station Telecinco, died along with Taras Protsyuk, a Ukrainian cameraman working for Reuters, after a US tank fired shells on the Hotel Palestine on April 8, 2003.
Two journalists and a Reuters technician were also injured in the incident.
In the appeal, the public prosecution service maintained: "It cannot be tolerated that the Spanish authorities have jurisdiction to investigate the death of the two journalists" in Baghdad.
Spain's Constitutional Court ruled earlier this month that the country's courts may try cases of genocide and crimes against humanity committed outside the country, whatever the nationality of the victims.
However, in the view of the prosecution service, the incident not only took place outside Spain but was neither an attack on Spanish interests nor a case which could be regarded as coming under the terms of dispensation of universal justice.
The service maintains "it is not possible" to launch an action aganist the three soldiers -- Sergeant Thomas Gibson, Captain Philip Wolford and Lieutenant-Colonel Philip de Camp -- as the case is still open in Spain, Couso's family having brought a legal action in May 2003.
Pedraz said he issued the warrants following a lack of cooperation from US authorities into his investigation into an "offence against the international community" and an "assassination offence."
Two Spanish requests to question the trio have gone unheeded.
However, the Pentagon on Wednesday defended the soldiers.
"The US Central Central Command fully investigated the incident and determined that the US service members acted appropriately during that combat action," Pentagon spokesman Lieutenant Colonel Barry Venable told AFP.
Regarding the arrest warrants, Venale said: "This is a legal matter that will be handled through appropriate channels."
Following a US inquiry, the military found no fault or negligence on the part of its troops.
Relations between Madrid and Washington have been fraught since the arrival
18 months ago of a Socialist government which within weeks of taking power withdraw Spanish troops sent by the previous conservative administration to bolster the US-led intervention in Iraq.
The Spanish prosecution service had similarly turned down a judicial request for extradition of former Chilean dictator Augusto Pinochet, arrested in London seven years ago. Britain ultimately refused his extradition to Spain.