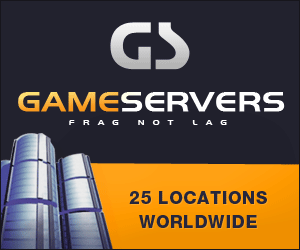 By STEPHEN HAWKINS AP Sports Writer
News FuzeArticle Launched:04/06/2007 01:26:14 PM PDTARLINGTON, Texas- Sammy Sosa wasn't even trying to swing the bat when he drove in his first run and gave the Texas Rangers their first lead of the season.
Sosa had a bloop RBI single in the first inning when he was trying to check his swing and the Rangers went on to defeat Boston 2-0 in their home opener Friday.
It was Sosa's first home game for the Rangers since his rookie season in 1989. After a year out of baseball, he agreed to a minor league deal with Texas and made the team by hitting .408 with five home runs in 17 spring games.
After being swept in a season-opening three-game series at the Los Angeles Angels, the Rangers finally gave rookie manager Ron Washington his first victory.
Robinson Tejeda (1-0) allowed two hits, one of them an infield single, over seven shutout innings. Akinori Otsuka, still in the closer role with Eric Gagne starting the season on the disabled list, worked the ninth for the save.
The Rangers scored runs in the first two innings off Tim Wakefield (0-1), who gave up three hits over six innings. Texas never led against the Angels after giving up runs in the first inning each time.
With Michael Young and Mark Teixeira on base in the first, Sosa checked his swing and was actually pulling his bat back when he made contact, blooping the ball into short right field. The 38-year-old Sosa, whose 588 career homers are fifth on the all-time list, was laughing when he got to first base and the Rangers led 1-0.
Sosa was having a good time even before the game, cutting up with Red Sox sluggers David Ortiz and Manny Ramirez when they were lined up for pregame introductions. Sosa was greeted with mostly cheers when he was introduced as the No. 5 hitter playing right field.
While Washington has said he expects to use Sosa primarily as a designated hitter, Sosa was busy in the field with six flyball outs Friday.
Sosa is hitting .200 (2-for-10) with four strikeouts. He went 1-for-3 with a strikeout and a routine flyout to center against the Red Sox before being lifted for pinch-hitter Nelson Cruz in the eighth inning.
Texas went ahead 2-0 in the second after Brad Wilkerson led off by reaching on an error by second baseman Dustin Pedroia. Wilkerson stole second base and scored on Gerald Laird's single to left, sliding in ahead of Ramirez's two-hop throw to the plate.
The Red Sox didn't even get a runner to third base. Coco Crisp had a one-out double in the fifth, but was stranded there. Julio Lugo drew a one-out walk in the eighth against reliever Joaquin Benoit and went to second on a groundball before Ortiz grounded out to end the inning. Notes:@ Rangers 3B Hank Blalock had homered in four straight home openers before going 0-for-4 on Friday. ... Wakefield made his 444th appearance with Red Sox, second most in team history behind Bob Stanley's 637. His 307 starts are second only Roger Clemens (382). ... It was 55 degrees at gametime, the coolest home opener since Rangers Ballpark in Arlington opened in 1994. ... It was the Rangers' first shutout in a home opener since April 4, 1989, a 4-0 win over Detroit.