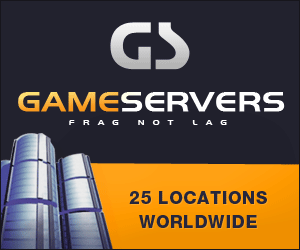 STEPHEN HAWKINS
Associated Press
DALLAS -
Despite being out of baseball since 2005, Sammy Sosa showed enough pop in his bat to get an offer from the Texas Rangers.
"He's strong. He's healthy," Rangers rookie manager Ron Washington said Wednesday. "I saw good bat speed. The ball made a lot of sound off his bat. I saw a great attitude. I saw a guy that is very confident in his ability."
An agreement on a minor league contract appears likely, and could be completed by the end of the week.
The 38-year-old Sosa, 12 home runs shy of 600, last played with the Baltimore Orioles. The seven-time All-Star hit .221 with 14 homers and 45 RBIs in 102 games.
That year got off to a poor start when Sosa testified during spring training before a congressional committee looking into steroids use by professional baseball players.
Sosa did not play in 2006.
"It was a year (off) that he feels rejuvenated his mind and his body and his desire to come on out and try to get back in the game," Washington said. "He has to come into camp just like everyone else and fight and win a job."
Sosa will have to earn his spot on the roster if he pursues his comeback with the Rangers, whom he made his major league debut with 18 years ago.
Washington said Sosa would be primarily a designated hitter if he makes the team, but would still play a few games in the outfield.
Sosa had a second workout Monday with the Rangers in an indoor batting cage.
"He still has the desire to play. That's the most important thing to me," hitting coach Rudy Jaramillo said. "He wants to prove that he can still hit and still play at the big league level. You're talking about the greatest Dominican hitter ever."
In 17 seasons, Sosa has batted .274 with 1,575 RBIs and has hit 60 home runs or more in a year three times.
Sosa was the NL MVP in 1998, when he batted .308 with 66 homers and 158 RBIs for the Chicago Cubs. That was the season he was in the home run chase with Mark McGwire, who became the first major leaguer to hit 70 homers.
But Sosa's last season was a miserable year in Baltimore.
"He was just a little lost in his mechanical approach. When that happens, bad things happen," Jaramillo said. "He started losing his confidence."
Jaramillo, who was Sosa's first minor league manager in 1985, said he tinkered with the player's mechanics during the workout Monday, and there were almost immediate results.
"I know his swing," Jaramillo said. "You could see his hands actually got faster. ... I'm going to be there to push him and give him all the tough love he needs. I know him better than anyone. I know what makes him go."