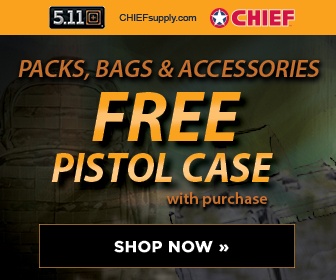 STEPHEN HAWKINS
Associated Press
FORT WORTH, Texas -
Sammy Sosa has a contract with the Texas Rangers and a chance to get back to the major leagues. Now the former slugger has to go to spring training and earn a spot on the roster.
Sosa and the Rangers were set to announce their minor league deal Tuesday, two weeks after his second workout for the team with which he began his career.
The 38-year-old Sosa hasn't played in the major leagues since 2005 with the Baltimore Orioles. He is fifth on the career list with 588 home runs.
"If we give him an opportunity to come into camp and he performs like a winner, I don't think (anybody) can complain about that, and I'm certainly not," Rangers rookie manager Ron Washington said after watching Sosa's workout in Texas. "If it works, we look good, and I'm willing to take the chance on that it will work."
After his second workout for the Rangers on Jan. 15, Sosa returned home to the Dominican Republic, where he had worked out earlier for Texas scouts. He wasn't scheduled to attend the news conference Tuesday in Arlington, but was expected to address the media by telephone.
Sosa's contract will have a base salary of about $500,000 if he is placed on the Rangers' 40-man roster. He would have the chance to earn additional performance bonuses.
Washington said Sosa would be primarily a designated hitter if he makes the team, but would still play a few games in the outfield. He could bat fifth in the Rangers' lineup behind switch-hitting slugger Mark Teixeira and All-Star shortstop Michael Young.
When Sosa last played in 2005, the seven-time All-Star hit .221 with 14 homers and 45 RBIs in 102 games for Baltimore. During spring training that year, Sosa was one of several players who testified before a congressional committee looking into steroid use in professional baseball.
In his career with the Rangers (1989), Chicago White Sox (1989-91), Chicago Cubs (1992-2004) and Orioles, Sosa has batted .274 with 1,575 RBIs and has hit 60 home runs or more in a year three times.
Sosa was the NL MVP in 1998, when he batted .308 with a career-high 66 homers and 158 RBIs for the Cubs. That was the season he was in the home run chase with Mark McGwire, who became the first major leaguer to hit 70 homers.
Sosa's first homer came with Texas in 1989, the only one he hit in 25 games before being traded to the White Sox. The Rangers signed Sosa at age 16 in July 1985, and his first minor league manager was Rudy Jaramillo, now the team's hitting coach.
"He's going to have to prove himself day in and day out. He's going to have to win his teammates' respect," Jaramillo said. "His talent, his ability has to be there. It's there. It's now him going and proving it in spring training