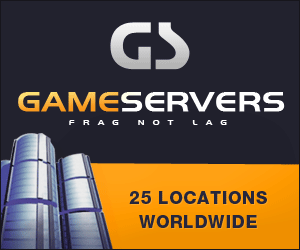 Honolulu Advertiser
March 28, 2008
'Marine mammal issues' complicated exercise off Hawaii, fleet says
By William Cole, Advertiser Military Writer
The Navy yesterday raised concerns about new sonar restrictions as it finished three days of anti-submarine warfare training off Hawai'i — the first such training under a recent federal court order on sonar use that is meant to better protect whales and dolphins.
The USS Abraham Lincoln aircraft carrier strike group, which conducted the training before its expected deployment to the Persian Gulf region, also included a cruiser, three destroyers and two submarines, the Navy said.
"(The court order) adds up to a very complicated situation that forces the sailors aboard those ships to devote more time and attention to marine mammal issues than to the anti-submarine warfare training that's the point of the exercise," said Capt. W. Scott Gureck, a spokesman for U.S. Pacific Fleet.
Marine mammals were spotted during the exercise, Gureck said, but no incidents involving those animals were reported. Gureck said it will be several weeks before final reports are completed.
Paul Achitoff, an Earthjustice attorney representing several groups that sued the Navy over sonar use in Hawai'i waters, said the Navy's claim that it had to devote more time to whale watching than sonar training is "nonsensical."
"There are a bunch of vessels in each exercise, so you've probably got 1,000 personnel out there on the water, and probably only about six of them have to even think about marine mammals, or maybe 10, or whatever, and the rest of them are doing completely other things," Achitoff said. "So the (Navy) statement is absurd on its face."
Navy sonar use and its effects on marine mammals have become an extremely contentious and worrisome issue for the Navy, which trains by using active sonar "pings" to be able to detect an increasing number of quiet diesel electric foreign submarines.
Two recent federal court rulings on the West Coast also increased restrictions on the Navy's use of active sonar.
U.S. District Judge David Ezra in Honolulu said in his late February ruling that "this is an extremely complex issue on which there is still much uncertainty."
U.S. aircraft carriers are possible targets of submarines from potentially hostile nations, and the inability to train using mid-frequency sonar would "put thousands of American lives at risk," Ezra said.
But while the Navy disputed the factors associated with marine mammal strandings, Ezra said "there is little disagreement that (midfrequency active) sonar can cause injury, death and behavioral alteration to these animals."
Ezra's order noted that at least 26 species of marine mammals frequent Hawai'i waters. The use of midfrequency Navy sonar was determined to be a "plausible, if not likely" contributing factor to the mass stranding of up to 200 melon-headed whales in Hanalei Bay during Rim of the Pacific naval exercises in 2004.
The Hawai'i case stems from a May 2007 lawsuit seeking to stop the sonar exercises for carrier and amphibious strike groups heading to the western Pacific from the West Coast that stop in Hawai'i's waters for sonar training.
Additional anti-submarine exercises are planned for May and June, Achitoff said.
Among the ships that took part in this week's exercise were the Pearl Harbor-based destroyer USS Russell. Submarines that participated included the USS Cheyenne out of Pearl Harbor, and the USS Seawolf, the Navy said.
The Seawolf, one of just three subs in the Seawolf class, was moved to Bremerton, Wash., last summer as the Navy shifts the balance of submarines to 60 percent in the Pacific and 40 percent in the Atlantic.
Before it left the West Coast, the Abraham Lincoln carrier strike group conducted certification training off Southern California involving a separate set of sonar training restrictions imposed by federal courts there.
The Navy said the aircraft carrier will not pull into Pearl Harbor for a port call.
U.S. Pacific Fleet said even before the recent litigation, the Navy had been employing 29 protective measures to minimize the potential for injury to marine mammals.
Among the requirements ordered by Ezra were "safety zones" including the need for the Navy to power down active sonar by 6 decibels when a marine mammal is spotted within 1,500 meters of a sonar-emitting vessel.
The sonar power must be stepped down the closer the animal is, and within 500 meters, all sonar transmission must cease.
U.S. Pacific Fleet said in a statement afterward that the restrictions "could seriously impact our ability to train effectively."
The preliminary injunction put in place by Ezra required the Navy to implement eight mitigation measures.
Ezra also had ordered the use of three dedicated lookouts in addition to normal watch components. The plaintiffs subsequently asked that those lookouts be "specialist marine mammal observers," but Ezra said having non-Navy personnel as lookouts was impractical and potentially dangerous.