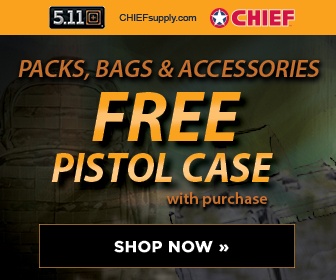 ABC
October 23, 2008
World News With Charles Gibson (ABC), 6:30 PM
CHARLES GIBSON: Tonight, we have "A Closer Look" at American troops being forced back to the frontlines of Iraq and Afghanistan. They haven't suffered physical injuries, it's their minds that have been damaged. Three hundred thousand troops who've come home report symptoms of post-traumatic stress disorder or major depression. Despite that, they are being sent back to war.
Bob Woodruff reports.
BOB WOODRUFF: Iraq war veteran Michael Cataldi remembers the dark days that followed his first deployment.
MICHAEL CATALDI [Former Marine Corporal]: I was taking anti-psychotics, narcotics for pain, and drinking at least 30 beers a night.
WOODRUFF: He came home haunted by the horrors of war, including a helicopter crash that killed 27 fellow Marines.
CATALDI: I saw a Marine Corps sergeant who was – had a majority of the top of his head missing and he had the look of a scream on his face and that's stuck with me and it still sticks with me.
MONICA CATALDI [Michael's Wife]: When he was just really depressed, you know, "I wish I would die." It wouldn't – I'm going to kill myself, "I just wished I would have died over there."
WOODRUFF: Cataldi went to see a military psychiatrist, complaining of nightmares, hallucinations and memory lapses, but Cataldi says the doctor brushed aside his concerns.
CATALDI: And this whole time he goes, you're not feeling that way. Exact words: "No, you're not."
WOODRUFF: He was given prescriptions for several psychiatric medications and sent back to Iraq for another tour of duty.
MONICA CATALDI: In my opinion anybody that has to be on medication just to function and do their job right, shouldn't go to Iraq.
WOODRUFF: Despite aggressive efforts by the Pentagon to identify and treat warriors with mental health issues, the military is stretched so thin that many of the estimated 300,000 troops with symptoms of depression or PTSD are being returned to the front.
How many of those 300,000 have been sent back to the war?
COL. ELSPETH RITCHIE [U.S. Army Psychologist]: We can't give you exact figures on that. I'm sure many of those have been sent back to war. But you have to remember that PTSD is a treatable disorder and you can have symptoms and still do your job quite well.
WOODRUFF: Col. Elspeth Ritchie is the Army's chief behavioral health officer.
RITCHIE: It doesn't do anybody any good. It doesn't do the Army any good or the unit any good to bring somebody over who shouldn't be over there. But in many ways, we're between a rock and a hard place. We've got a mission, we're got to fulfill the mission, and we're committed to fulfilling the mission.
WOODRUFF: To that end the military is increasingly medicating its warriors. An Army survey of its troops last year found that 12 percent of soldiers in Iraq and 17 percent in Afghanistan are taking antidepressants, anxiety drugs, or sleep aids.
BART BILLINGS [Former Military Psychologist]: I'm a zero-tolerance guy. I don't believe it should be done at all.
WOODRUFF: Bart Billings, a psychologist who served 30 years in the Army Reserves, worries the reliance on psychiatric medications is placing soldiers at undue risk.
BILLINGS: The black box on the label talks about side effects: suicide, poor judgment. And it's really not a good idea to put people in a battle situation where the side effects of medication they're taking could be suicide.
WOODRUFF: A month into his second tour in Iraq, Michael Cataldi says his medications ran out and he fell into a downward spiral that required hospitalization in Kuwait. He was given new medications and then sent back to his unit in western Iraq.
CATALDI: I wasn't mentally safe. I wasn't – I was a liability. I could have got somebody hurt.
WOODRUFF: Specialist Michael DeVlieger was hospitalized by the Army for 11 days last summer for major depressive disorder.
SPC. MICHAEL DEVLIEGER [U.S. Army]: I was a ticking time bomb.
WOODRUFF: Almost immediately after his release, he was ordered to pack his bags for his second tour.
WOMAN: He left 18 hours after coming out of the hospital.
WOODRUFF: Eighteen hours after getting out of the hospital?
WOMAN: Eighteen hours after coming out of the hospital, he deployed to Iraq.
WOODRUFF: That directly violated the Pentagon policy that Devlieger or any soldier with a mental health disorder must demonstrate a pattern of stability without significant symptoms for at least three months prior to deployment.
Were you prepared?
DEVLIEGER: No. Not even remotely close.
WOODRUFF: Thirty-five-year-old Sgt. Chad Barrett was shipped out for a third tour last Christmas despite a medical record that included a diagnosis of PTSD, a suicide attempt, and a commander's recommendation that he be removed from the United States Army and receive the treatment he needs.
SHELBY BARRETT [Chad's Widow]: When he got on that plane and left, they knew that he was not 100 percent.
WOODRUFF: A month into that third tour, Barrett committed suicide. He overdosed on the very medications the Army had prescribed to help him cope.
BARRETT: I think he became another boot on the ground, another number. He wasn't Sgt. Barrett anymore, he was just another soldier deployed with mental issues and he was performing a job for them.
WOODRUFF: Now, the Army and Marine Corps, citing privacy laws, declined comment on the specific mental health treatment for these men, but the Pentagon stressed to us that it would be unfair and stigmatizing to label everyone who has had mental health issues as unfit to serve in a war zone. Charlie?
GIBSON: Bob Woodruff reporting. Thanks to you.