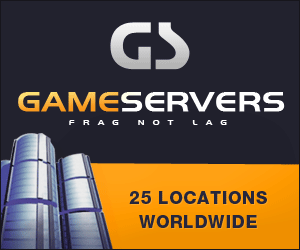 New York Times
May 24, 2007 By Ethan Wilensky-Lanford
Bill Delmar was 15 and living on Staten Island in 1992 when he joined Navy sailors and marines as part of a color guard during Fleet Week, the annual visit to New York City by sailors and other members of the armed services. The service members made a lasting impression.
"They were crisp in their appearance, and it seemed they took a lot of pride in their profession," he said. "I could see it was important to belong to something bigger than myself."
So he went to the Naval Academy in Annapolis, Md., after high school, and after graduation went to flight school and then to a job in Jacksonville, Fla., as a helicopter commander and a flight instructor.
Yesterday, Lieutenant Delmar returned to his hometown aboard the Wasp, an amphibious assault ship that led this year's parade of ships into New York for Fleet Week. His job was to control the speed and direction of the 844-foot ship as it docked on the West Side of Manhattan.
"I was at ground zero about a week after it happened," he said, referring to the Sept. 11 attack. "So to drive a warship back into New York is a privilege and an honor."
Fleet Week has been part of Memorial Day in New York for 20 years. This year, six Naval ships have docked in Manhattan and at Staten Island, giving 3,000 members of the Navy and the marines time off to play in the city. The ships will be open to the public through Tuesday, with crew members showing off the military's nautical and airborne capabilities.
Traditionally, the week has been one of revelry. For some, it is also a homecoming.
Lieutenant Delmar held the Wasp against a strong current in the Hudson River, waiting for the moment to swing the 209-foot-wide ship into a 300-foot parking spot at Pier 90. A Brooklyn native, Quartermaster Second Class Raymond Vega, plotted the ship's course into port the old-fashioned way, with a pencil and a chart, although he had three satellite displays to help him.
Quartermaster Vega said he had not been able to alert his family to his arrival because the plans had been made so fast.
"I'll call my mom, my mom will call my aunts, and they'll come pick me up," he said. "I probably won't even recognize them, because it's been so long."
Quartermaster Vega said he had not been in New York since late 2004. He almost made it on Sept. 11, 2006, when the Wasp was scheduled to visit. But on the way back from a lobster festival in Rockland, Maine, in August, the ship was sent to the coast near Lebanon after hostilities broke out between Israel and militants in Lebanon. The ship provided contingency support for the United States Embassy in Beirut.
This time around, Quartermaster Vega was looking forward to seeing his family, maybe visiting the Empire State Building. He said he also wanted to "go in wherever I can go in for free and get some drinks; that's the fun right there."
Working above the bridge, Quartermasters Third Class Katherine Franklin, from the Bronx, and Hylton Gordon, from Brooklyn, were using New York landmarks like the Statue of Liberty to help figure out the ship's precise position as it sailed into New York Harbor.
Quartermaster Franklin hoped to see her mother for the first time in two years and also looked forward to buying clothes for her children and eating hot dogs and pizza, which she said did not taste the same in Norfolk, Va., the Wasp's home port. Mr. Gordon plans to get together with his brother and enjoy some good food. "I'm probably going to Chinatown," he said.
Lieutenant Delmar was hoping to take in a Yankees-Red Sox game, although he had not gotten one of the tickets provided to visiting sailors. He also was going to serve as tour guide to fellow shipmates who had never been to New York. And there would be a family barbecue on Staten Island.
He also wanted to see how the city had changed since 9/11.
"I know that there is nothing in the world that can counter the city's spirit, resiliency and patriotism," he said. "As New Yorkers, we just keep going with the world."