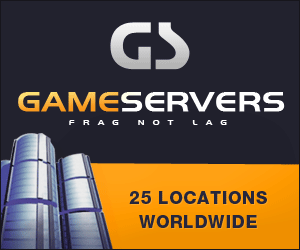 Washington Post
April 1, 2007
Pg. 20
By Salad Duhul, Associated Press
MOGADISHU, Somalia, March 31 -- Artillery fire and mortar shells rained down on Somalia's capital Saturday, killing and wounding untold numbers of civilians as Somali government forces and Ethiopian troops tried to wipe out Islamic insurgents.
The offensive, which started Thursday, has sparked the heaviest fighting in Mogadishu since the early 1990s. On Friday, insurgents shot down an Ethiopian helicopter gunship and mortar shells slammed into a hospital, leaving corpses piled in the streets and hundreds of people wounded.
"The victims are the civilians. Only civilians are dying and getting wounded in this fighting," said Khadijo Farah Warsame, 45, a mother of seven who lives in Mogadishu.
The International Committee of the Red Cross said dozens of people have been killed since Thursday and more than 220 wounded, most of them civilians. But the fighting is so severe and widespread that bodies were not being picked up or even tallied. Hospitals are overwhelmed, with patients sleeping on floors.
"All the commercial areas have closed, all the markets, all the stores, and now the people are looking for food. Where can we buy food?" said Farah Hassan, a 50-year-old resident.
Ethiopia says its troops have killed more than 200 insurgents since the assault started.
The insurgents are linked to an Islamic movement that was driven from power in December by Somali and Ethiopian soldiers. The United States has accused the movement of having ties to al-Qaeda, an allegation the group denies.
The insurgents have long rejected any secular government and have vowed to fight until Somalia becomes an Islamic emirate. Clan elders have tried to negotiate several cease-fires but cannot control the young insurgents.
The U.N. refugee agency said 58,000 people have fled violence in Mogadishu since the beginning of February.
Waves of people have crossed Somalia's western border into Kenya, raising concerns that Islamic radicals could be trying to hide there. On Friday, a senior Kenyan police official said six officers in Garissa, near the border, were arrested and accused of aiding "possible terrorists" from Somalia or Ethiopia.
Forty-five Somalis have been detained since Friday, police said.
Somalia has been mired in chaos since 1991, when warlords overthrew dictator Mohamed Siad Barre and then turned on one another.
A national government was established in 2004 but has failed to assert control. Since the Islamic movement was toppled in December, insurgents with links to the group have staged attacks nearly every day.