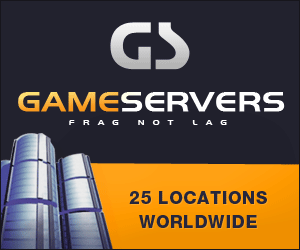 Washington Post
March 1, 2007
Pg. 1
Smaller Bases Expand Troop Presence in Capital but Also Pose New Risks

By Joshua Partlow, Washington Post Foreign Service
BAGHDAD, Feb. 28 -- American soldiers are leaving their sprawling fortress-cities and establishing many small outposts in the capital's most violent neighborhoods in a major tactical shift under the two-week-old Baghdad security plan.
Informed by counterinsurgency theory that calls for placing units full-time among the people they want to sway, U.S. troops are using their new bases to work with their Iraqi counterparts, uncover more battlefield intelligence and reinforce, by their sustained presence, the message that they will not allow militants unfettered freedom of movement.
But along with these advantages, American soldiers say these outposts pose new risks to their own safety and require pulling soldiers off patrols to protect their lodgings. The threats became apparent this month when a car bomb exploded at a U.S. outpost in Tarmiyah, north of Baghdad, killing two U.S. soldiers and wounding 29 others.
At a new U.S.-Iraqi base in the Jamiyah neighborhood of western Baghdad, a platoon of American soldiers guards the front gate and watches from the rooftop.
"These little combat outposts, they are more exposed: Your routes in here are very limited, and they're definitely watching us," Staff Sgt. Marcel Weaver, 35, said of the insurgents operating in the neighborhood around the base. A grenade "attack is coming, I can guarantee that."
U.S. soldiers have opened 15 of about 30 planned "joint security stations" in the capital. They have also set up an unspecified number of smaller "combat outposts." U.S. military spokesmen did not respond to requests for information about how many such outposts are operating in Baghdad or how many times they have been attacked.
Early Sunday, the U.S. Army battalion commander for the Jamiyah base gathered his top staff inside the station's control room, in what used to be a wedding hall, and discussed the distressing trend of violence just outside their base. The day before, a few hundred yards from the front gate, insurgents blasted rocket-propelled grenades at an Iraqi-guarded checkpoint, followed the barrage with small-arms fire, then detonated two car bombs when American troops rushed to respond.
"What is it about this checkpoint that makes it such a magnet?" asked Lt. Col. Dale Kuehl, the battalion commander, studying a large aerial map of western Baghdad. "Why does it always get attacked?" he asked again, prodding his staff.
His soldiers answered that the recent arrival of Iraqi and U.S. soldiers in the embattled Sunni neighborhood had created an enticing target for insurgents. Kuehl agreed that the ambush may have been designed to draw out the Americans. "Yes, they probably have determined that we are here, and this would have been the route we would have taken to get out," he said.
Later that day, two mortar rounds landed about 50 yards outside another outpost the battalion had set up in a defunct shopping mall in the Adil neighborhood. The blasts struck a Humvee, deflating three tires. At a third new post, in a police station in the al-Khadraa neighborhood, soldiers have faced gunfire and a series of roadside bombs planted amid the trash along the one route to the base.
"I'm sure we're under surveillance, and I'm sure they're looking for our weak points, and that's for every one of these outposts," said Kuehl, who commands the 1st Battalion, 5th Cavalry Regiment, attached to the 1st Infantry Division. "We will never finish building the force protection around this place. It's got to be thought through every day and rehearsed."
The soldiers planned to erect new concrete blast walls on the northern and southern flanks of the two-story headquarters this week. Kuehl has instructed his soldiers to assume the perspective of the enemy and practice, or "red-team," ways to attack the compound. Up on the rooftop, soldiers are stationed at four sandbagged machine-gun turrets every hour of the day.
"I guess it is a little scary," said Pvt. Peter Lahoda, 22, as he gripped an M240 belt-fed machine gun in a turret that has been shot at three times from the street below. Positioned next to him was a life-size mannequin dressed in U.S. military fatigues, its middle fingers extended, that is used as a decoy for gunmen on the street. He said the attacks are often drive-by shootings, fired from a car's back seat or from holes punched in the trunk. "Up here, you're definitely organic to what's going on. You see VBIEDs, you see explosions like 200 meters away," he said, using a military abbreviation for car bombs.
The concern over security at the station imposes limits on one of its central missions: cooperating with Iraqi security forces. Iraqi soldiers at the station are prohibited from entering an operations room where U.S. soldiers discuss classified information. They are not allowed on the roof where Americans watch over the neighborhood. They live on the first floor while Americans inhabit the second. While certain information is shared with the Iraqi army leadership, the lower-ranking soldiers are kept out of briefing sessions, largely because the Americans are suspicious that information will be passed on to insurgents.
"There's a potential for a leak," said Capt. Ramiro Roldan, 25. "We tell them we're going to set up our vehicles at this location to cordon and search an area, there's a potential that we might get a VBEID attack there."
"We just came here, and we can't trust them so much," said Sgt. Freddie Torres.
It has been only a month since the battalion moved into the building, which had been occupied by Iraqi security forces. The Americans cleaned up a horrid tableau of human feces, trash and dead cats littering the premises.
Some American soldiers say the days patrolling the streets and nights drinking tea and playing dominoes with the Iraqis have fashioned a fledgling camaraderie. The Americans also have grown closer to one another while enduring the spartan lodgings -- sleeping on cots, living without showers or toilets, burning their waste -- that feel far removed from the buffet dinners and air-conditioned gyms on the Camp Liberty base, near the Baghdad airport, they left behind.
"Liberty's like being in Kuwait," Torres said. "If we stayed at Liberty the whole time, then we're not bringing the fight to them. This at least gives us an intimidation factor, knowing we're out here on the grind ready to take it to them."
Kuehl said he believes that over time, operating out of smaller bases will be safer for his soldiers as the neighbors grow to appreciate their backyard policemen and act as an alarm system about impending trouble.
"We're going to get more information, and when we get that information, we can target better, and if we target better, we can get more bad guys off the street and we don't hurt the locals while we do it," he said. "And the other part of getting out here, and I think it's something we've missed in the mission for a while . . . is our purpose to protect the people."
U.S. commanders say they choose the location of the security stations and combat outposts based on where soldiers can most disrupt the insurgency. Kuehl said he moved a platoon into the second floor of the al-Khadraa outpost to stop insurgent weapons traffic through the area.
In the first 10 days since soldiers moved in, drive-by shooters have taken potshots and at least four bombs have exploded on the road outside the entrance, said Lt. Brian Larsen, 23, the platoon leader.
"As far as force protection measures go, this place needs improvement," said Sgt. 1st Class Kenneth Chaney.
The soldiers have stacked sandbags in their bedroom windows and draped green netting over their gun positions, and they are making plans to install light fixtures outside and raise the exterior walls by several feet to limit the risk from gunfire.
Sitting on his bunk inside the police station, Sgt. James Simpson, 30, of Atlanta, said grunts like him are prepared for the threats surrounding them.
"It's definitely more exposed, but that's the risk we take," he said. "The safest thing for everybody is to hurry up and beat these guys."