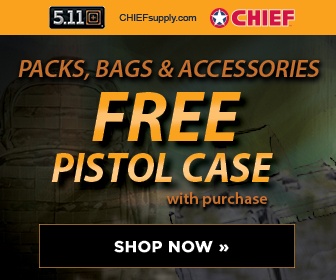 Washington Times
October 27, 2007
Pg. 5
Case filed weeks after killings involving Blackwater USA

By Luke Baker, Reuters News Agency
LONDON — A British private security company is being sued over the death of a U.S. soldier hit by one of its convoys in Iraq, according to court documents.
The case, believed to be the first of its kind, comes six weeks after Iraq accused the American security company Blackwater USA of using excessive force in an incident in which 17 Iraqis were fatally shot in Baghdad.
The case against Erinys, filed in a court in Houston on Wednesday and also in London, was brought by Perry Monroe, father of Army Spc. Christopher Monroe, a U.S. soldier who was struck by an Erinys vehicle while on duty in southern Iraq in October 2005.
The lawsuit accuses the Erinys convoy of ignoring warnings and traveling at excessive speed after dark without lights fully on, leading to an accident in which Spc. Monroe was hit and fatally injured.
"Even though warned that the remainder of the U.S. convoy was ahead, the Erinys PSD team employee with reckless disregard accelerated to a high rate of speed and struck Christopher with his armored Suburban vehicle, tearing off his right leg.
"Mr. Monroe has been compelled to file this lawsuit to require the Erinys PSD team to account for its action that led to the death of his 19-year-old son," says the suit, which seeks unspecified damages.
Erinys, which provided security to the U.S. Army Corps of Engineers at the time of the incident, denied any wrongdoing.
" This was nothing but a very, very tragic accident," its chairman, Jonathan Garratt, said in London yesterday.
"There was a full and very thorough investigation by the U.S. military into the case at the time, and both Erinys and its employees were fully exonerated."
Spc. Monroe, of Kendallville, Ind., had been assigned to the Army Reserve's 785th Military Police Battalion in Fraser, Mich.
The case is the latest to shine a critical light on the work of the two dozen or so private security companies operating in Iraq, some of which have earned hundreds of millions of dollars from contracts awarded by the U.S. government.
While Blackwater, which the Iraqi government wants to ban from Iraq, has received the most high-profile criticism, other companies also have been accused of using excessive force or of having little regard for Iraqi civilians.
The case filed in Houston is the first time that a private security company has been accused of negligence in the death of an American soldier, lawyers said.
Asked why the suit was being brought now, Tobias Cole, the attorney who filed it, denied it had been motivated by the Blackwater incident.
" There's not necessarily some strategic timing to this lawsuit," he said. "The family wanted answers and under Texas law you only have a certain amount of time to seek those answers."