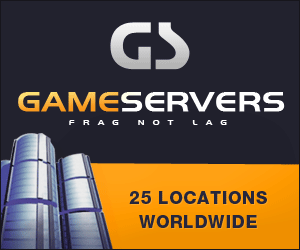 By Michelle Tan - Staff writer
Posted : Tuesday Jun 12, 2007 9:19:41 EDT
Three Texas National Guard soldiers on duty along the U.S.-Mexico border were arrested Thursday, accused of smuggling illegal immigrants, according to the Texas Guard and the U.S. Attorney's Office in the Southern District of Texas.
Jose Rodrigo Torres, 26, reported to be a private first class, and Sgt. Julio Cesar Pacheco, 25, both of Laredo, Texas, and Sgt. Clarence Hodge Jr., 36, of Fort Worth, Texas, were each charged with conspiracy to transport illegal aliens, according to the U.S. Attorney's Office. The men appeared before a U.S. magistrate judge Monday morning and were ordered released on a $75,000 cash or surety bond.
A preliminary hearing is scheduled for June 19.
According to
the criminal complaint
, a white Ford passenger van driven by Torres was stopped about 9:40 p.m. June 7 along Interstate 35 near Cotulla, Texas, by U.S. Customs and Border Protection Border Patrol agents.
The agents stopped the vehicle for an inspection and they found 24 illegal aliens in the back of the van, the complaint said.
Torres, who was wearing his uniform at the time, waived his Miranda rights and told the agents he had picked up the illegal aliens in Laredo, according to the complaint.
He later told Immigration and Customs Enforcement special agents that he was recruited by Pacheco to transport the aliens. He added that Hodge helped him pass through the Interstate 35 Border Patrol checkpoint station without inspection the previous day by approaching the van to make it appear that the two were conducting National Guard business.
Torres said he had transported illegal aliens about seven times before that night, and he would communicate with Pacheco and Hodge by cell phone and text messages, according to the criminal complaint. He also said Pacheco paid him $1,000 to $3,500 for each trip, according to the complaint.
Hodge was arrested the next day, June 8.
When he was interviewed by ICE agents, according to the complaint, Hodge waived his Miranda rights and said Pacheco recruited him into the operation. He also confirmed the information given to the agents by Torres, according to the complaint.
Pacheco was arrested at the National Guard Armory in Laredo after agents had interviewed Hodge.
Three of the passengers in Torres' van identified him as the driver, according to the criminal complaint. They also said that they paid $1,500 to $2,000 to be smuggled into the United States, according to the complaint.
If indicted and later convicted, the men face a maximum sentence of 10 years in federal prison, without parole, and a $250,000 fine.
Texas military officials are cooperating with the Border Patrol and U.S. Attorney's Office and will decide later if any future military justice actions against the soldiers are appropriate, according to the Guard.
"Our military service members have an affirmative obligation to be actively supportive of our law enforcement partners at every level of government," Lt. Gen. Chuck Rodriguez, adjutant general of the Texas Guard, said in a statement. "This is our duty. Any breach of the public's trust and military law by our soldiers will be thoroughly investigated."
More than 33,000 soldiers and airmen have served in Operation Jump Start since it began more than a year ago, said Col. Bill Meehan, a spokesman for the Texas Guard.
Texas itself typically has 1,500 soldiers and airmen on its section of the border at any given time, he said.