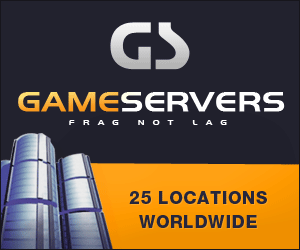 CBS
June 10, 2008
CBS Evening News With Katie Couric, 6:30 PM
KATIE COURIC: And finally tonight, the story of a remarkable man who's serving his country long after most people would have given up. Mark Strassmann now on a soldier with a special kind of courage.
MARK STRASSMANN: Dan Metzdorf never stops moving and sky is the limit. Nothing gets him down except gravity. Metzdorf sky jumps for the U.S. Army, a member of its elite Golden Knights. How he literally landed on this team at all is a remarkable soldier story.
ARMY STAFF SGT. DANIEL METZDORF [The Golden Knights]: I thought it was a joke at first. I was like, who is this guy? Does he know I got one leg?
STRASSMANN: One leg. Four years ago Metzdorf lost his other one. He was on a foot patrol in Iraq when a roadside bomb ripped through him.
STRASSMANN: Did you hear the explosion?
METZDORF: Yes.
STRASSMANN: Did you see it?
METZDORF: Yes. Loudest, brightest, hottest thing ever, ever in the world.
STRASSMANN: His amputated leg needed 28 surgeries.
METZDORF: It's all carbon fiber. It's hooked on by a vacuum system. And – yeah, no one's home. And so –
STRASSMANN: He spent hours in the gym rebuilding strength and in this wind tunnel learning balance. The Golden Knights had no idea how far he could take it. Their jumps are spectacular and acrobatic. But on true grit he made the Knights reserve team.
METZDORF: This is not a fake leg. This is not a leg that the Army bought me. This is my leg. And this is the leg that I have to do today with, so I just keep going from there.
STRASSMANN: As a Golden Knight, Metzdorf wants to do tandem jumps like the one the team convinced me to try.
METZDORF: You'll lose that nervousness, that fear.
STRASSMANN: That nervousness climbed all the way to 13,500 feet. From there, it's a quick leap from terrifying to exhilarating. Free fall comes 130 miles an hour, an unbelievable adrenaline rush. It's a two-minute thrill ride, whether you have four limbs or only three.
METZDORF: You landed on your legs. I landed on mine.
STRASSMANN: And what a landing. Refusing to give up or give in.
METZDORF: This is my dream. This is my job. This is my career. This is what I want to do for America.
STRASSMANN: Mark Strassmann, CBS News, Ft. Bragg, North Carolina.