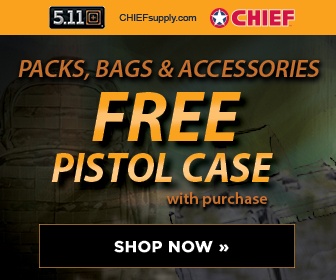 Seattle Times
March 5, 2008 By Jennifer Sullivan, Seattle Times staff reporter
Pierce County prosecutors say a Fort Lewis soldier who allegedly shot two fellow soldiers Saturday is expected to be charged today with aggravated first-degree murder, which could result in the death penalty if she is convicted.
Army Spc. Ivette Gonzalez Davila, 22, is being held without bail in the Pierce County Jail as the Pierce County Sheriff's Office and military police continue to investigate the slayings of Timothy and Randi Miller in their Parkland home. Police and prosecutors allege Davila shot the couple, then kidnapped their 6-month-old daughter, who was recovered unharmed Sunday at Fort Lewis.
Pierce County Deputy Prosecutor Ed Murphy said Tuesday that prosecutors plan to file the murder charge, which has only two possible penalties in Washington state: death or life in prison without parole. Murphy said a decision on whether to seek the death penalty had not been made.
Authorities were led to Davila on Sunday after she told a fellow soldier that she was caring for the child because she had killed Timothy and Randi Miller, according to court papers. Davila said she was angry with Randi Miller, 25, who she said had an affair with her ex-boyfriend, so Davila shot Randi Miller in the bedroom and shot Timothy Miller, 27, while he was in the shower, court papers said.
After the slayings, Davila cleaned the crime scene and took the baby to Home Depot, where she purchased muriatic acid, according to court papers. Davila then returned to the home, dragged Randi Miller's body into the bathtub and poured the acid on both bodies "to get rid of them," court documents say.
Military police reported they had recovered a handgun, a receipt from Home Depot for the acid and Randi Miller's purse from Davila's barracks at Fort Lewis, court documents say.
Davila has not given investigators a detailed description of what happened at the home in the 700 block of 110th Street South, said Pierce County sheriff's spokesman Ed Troyer.
Sheriff's detectives and military officials are investigating the case jointly, Troyer said.
"We have who did it. Now it's a matter of finding out what led up to it," Troyer said.
Troyer said the Millers' child, Kassidy, is in foster care but will soon be turned over to relatives of the slain couple. The child was found uninjured by authorities at Fort Lewis, Troyer said.
Karen Lee, spokeswoman for the state Department of Social and Health Services, said child-welfare officials plan to place the child with a relative. She declined to say who will gain custody of the child.
"Our goal is to hopefully have a relative placement before [Wednesday] afternoon," Lee said.
On March 3, Timothy Miller, an operating-room specialist, was promoted to the rank of staff sergeant of the 47th Combat Support Hospital 62nd Medical Brigade, according to the Army. Randi Miller, a sergeant, was a medical-laboratory specialist assigned to Company C, Madigan Army Medical Center. She served eight months in Iraq in 2006, according to the Army.
Through their careers, both Timothy and Randi Miller had received several ribbons and medals for their work, an Army spokesman said.
Davila, originally from Bakersfield, Calif., is a specialist in the I Corps and a member of the Fort Lewis color guard.