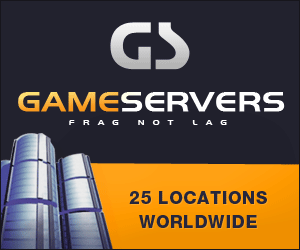 Washington Times
September 7, 2008
Pg. 4
The Pentagon's humanitarian missions change hearts and minds in Latin American locales

By David Axe, Special To The Washington Times
PUERTO CABEZAS, Nicaragua--From the time he was 4 years old, Ches Lacollo, 11, suffered from an abnormal growth on the inside of his right eyelid. The mass obstructed his vision, made reading impossible and so deformed his appearance that, he said, his friends and family avoided looking directly at him.
Removing the growth required only a fairly simple surgery. But in Puerto Cabezas, on Nicaragua's impoverished eastern coast, there are few doctors and only basic health facilities. Most surgeries require that the patients fly hundreds of miles across the country to the capital of Managua. But the $100 for the twice-daily flights out of Puerto Cabezas' sole airstrip is more than most local residents can afford.
So for seven years, Ches suffered and hoped for a miracle.
That miracle arrived in perhaps the strangest possible form. On Aug. 11, the hulking gray shape of the USS Kearsarge, an 840-foot U.S. Navy amphibious assault ship, appeared in the ocean haze a few miles from Puerto Cabezas' sun-scorched, seaweed-strewn beaches. Four days later, Ches found himself on a bed in Kearsarge's air-conditioned medical ward, being prepped for a quick surgery to remove the growth at no cost to his family.
"Even though it's a simple surgery, it will have a big impact on this child's life," said Cmdr. Brian Alexander, an optometrist normally assigned to the Portsmouth Naval Hospital in Virginia.
Mere hours later, Lt. Brian Barber began unwrapping the bandages from Ches' head to give him his first view of the world through "new" eyes.
Ches had many people to thank, but none more than Adm. James Stavridis, the charismatic boss of U.S. Southern Command, based a thousand miles away in Miami.
Despite the distance, Adm. Stavridis was a constant presence in Kearsarge's gray corridors, in her chilly operating rooms and in Puerto Cabezas' sweltering streets, which for two weeks in August hosted some 300 medical specialists fromthe amphibious ship.
For Adm. Stavridis, a prominent former destroyer captain and the author of four books, is one of the masterminds of a radical, but largely unheralded, new strategy for protecting American interests without ever firing a shot.
With the wars in Iraq and Afghanistan gobbling up most U.S. military resources and monopolizing the attention of the nation's top policy-makers, Adm. Stavridis and like-minded senior officers, with the blessing of Secretary of Defense Robert M. Gates, are using leftover people and weapon systems, plus the freedom that comes from being mostly ignored by the public, to invade some of the world's most desperate and volatile countries with free medical care and education and economic assistance.
In military speak, it's called "soft power," and it's all the rage in the Pentagon's concrete halls.
Soft power
The basic theory is simple: It's easier and in the long run cheaper to win over people with friendship and gifts than it is to fight them into submission when a crisis flares.
At the cost of a few thousand dollars plus a couple hours of labor, someone like Ches becomes a lifelong ally of the United States, and so too his friends and family. Multiply that by a hundred thousand, and you've "conquered" a country without anyone dying - and the allegiances, presumably, are stronger than they'd ever be from a defeated enemy.
This is a theory underscored by the ongoing wars in Iraq and Afghanistan, both of which have proved the difficulty of winning hearts and minds in the midst of daily fighting using heavy weapons systems that often claim the lives of innocent bystanders.
"We can't solve the problems down here [in Latin America] with tanks and ships and high-priced aircraft," Adm. Stavridis said last year.
Maybe so, but "soft power" is not without its complications, flaws and detractors. Big multibillion-dollar Navy amphibious ships - "gators," they're called - figure heavily in the strategy. They're all essentially borrowed from the U.S. Marines who usually ride in them but are now locked in land battles in Iraq and Afghanistan.
Someday, perhaps soon, the Marines will want their boats back, and innovative commanders like Adm. Stavridis will have to come up with replacements amid defense budgets that are projected to shrink in coming years.
On the diplomatic front, U.S. military humanitarian missions face huge resistance from world leaders who don't trust the Pentagon's motives. Indeed, even as Kearsarge's humanitarians helped thousands of poor and sick in Puerto Cabezas, Nicaraguan President Daniel Ortega all but accused the vessel of harboring spies - this despite Mr. Ortega earlier having approved Kearsage's visit.
Even if resources and hostile foreign leaders weren't a factor, soft power still would face huge obstacles. Resolving conflicts with good deeds represents a new way of thinking and acting for a military that normally trains and equips for major wars. Problems, and solutions, that would be obvious to a longtime civilian aid worker might come as big surprises to a Navy sailor. Kearsarge's crew learned this the hard way in Nicaragua.
Adm. Stavridis' "soft power" strategy might very well represent the way of the future for U.S. national strategy. But it's got a lot of kinks to work out in the meantime.
Calling all Spanish speakers
Adm. Stavridis' soft-power strategy has been picking up steam in Latin America ever since he assumed command in 2006.
Kearsarge's visit to Nicaragua represented just the first stop on an ongoing, four-month, six-country cruise also hailing at Panama, Colombia, Dominican Republic, Trinidad and Tobago, and Guyana. The cruise is actually the second phase of an operation code-named Continuing Promise.
Phase One, headlined by Kearsarge's sister ship Boxer, targeted Latin America's Pacific coast late last year, ultimately seeing around 14,000 patients, conducting more than 120 surgeries and rebuilding eight schools.
Despite this, a casual observer of Kearsarge during its first few days at sea couldn't be blamed for thinking the ship and its crew mostly unprepared for the mission. Confusion and miscommunication were rampant as sailors, doctors and aviators scrambled to adapt to their humanitarian role.
The apparent disorganization perhaps speaks more to the depth of the military's training for traditional "war fighting" than to anything else. Kearsarge's people were a bit befuddled because, for most of their careers, they'd prepared to fight traditional wars by traditional means.
Kearsarge left her home port of Norfolk on Aug. 6. It would take her a week to reach Puerto Cabezas. That week was supposed to be spent on routine, last-minute preparations: sorting pills into individual size baggies, dividing the medical staff and engineers into teams and assigning them clinics and projects ashore and giving the Marine helicopter crews time to brush up on their flying skills and fix minor maintenance issues on their six enormous Super Stallion helicopters.
Instead, the crew rushed to resolve an unexpected crisis: On Aug. 9, the ship's planners discovered they had not brought enough interpreters.
The news came out during one of Capt. Frank Ponds' nightly briefings. Capt. Ponds, the commander of an entire squadron of gators based in Norfolk and a big believer in Adm. Stavridis' soft-power strategy, had come aboard with his staff to personally oversee the operation.
When the briefers told him there weren't enough interpreters for each of the dozen or so medical teams Kearsarge would be sending ashore, Capt. Ponds' anger was apparent. Without interpreters, the mission was doomed.
The commodore ordered his people to solve the problem, whatever it took.
Immediately after the briefing, officers began polling Kearsarge's 1,100 sailors, searching for Spanish speakers who might fill in for dedicated interpreters. After hours of furious networking, planners had identified around 35 sailors with some Spanish skills.
The next morning, Maj. Ricardo Rodriguez, an Air Force linguist assigned to Kearsarge for Continuing Promise, sat down with the candidates one at a time to test their Spanish.
"It's going well," he said. They might not have been the highly trained interpreters Capt. Ponds would have preferred, but they would suffice.
Family man
The interpreter crisis wouldn't be the last time the tall, soft-spoken commodore would nearly lose his cool over planning failures in the mission's early days.
On one hand, Capt. Ponds' displeasure was perfectly professional. He had a job to do that had been assigned to him by one of the Pentagon's powerful regional commanders. Without enough interpreters, the job would be impossible, and U.S. interests would suffer. On the other hand, Capt. Ponds' reaction to the interpreter shortage betrayed a highly personal commitment to Adm. Stavridis' humanitarian strategy.
Capt. Ponds describes himself as a big family man. With all the myriad planning, logistical and diplomatic challenges an officer of his rank faces on a daily basis, Capt. Ponds still has said that leaving his wife and kids behind in Virginia is the hardest part of any mission. Usually Capt. Ponds commands flotillas of ships transporting Marines to the world's hot spots to do battle with America's enemies.
Now, for once, his Navy job was more like being a parent ... to millions of people.
He described Operation Continuing Promise in very fatherly terms.
"What do we expect to see when we leave? Improvement - some sign that we have been there. It's about influencing generations to come."
But, he added, the Navy had to be careful not to be too controlling and to give the host nations room to solve problems on their own. Kearsarge's people were coming on invitation and would only do what was asked, when it was asked.
For Nicaragua, that meant Kearsarge donating a mix of basic medical care, some engineering services and mostly simple surgeries to towns on the eastern coast that are out of range of the country's major health infrastructure. Local authorities and medical providers would join some of Kearsarge's teams in order to soak up their expertise.
Building up eastern Nicaragua's own capacities was one way that Kearsarge would ensure "continuity of care" after the ship's teams had departed. All the same, Capt. Ponds said, the Navy needs to be available to Latin America all the time, rather than just when convenient, to ensure that the good deeds have lasting effects. He said that's been a major lesson of recent decades.
The Navy has a history of responding to disasters, both natural and man-made, sailing into the heart of the destruction bearing tons of food, water and medicine. In late August, for instance, a Navy destroyer delivered medical supplies to Georgia to help the wounded from that country's recent war with Russia.
The difference between traditional disaster relief and Adm. Stavridis' soft-power strategy is the same as the difference between a divorced father with once-a-month visitation, and a dad who is home with his kids every evening after work.
"Before we may have visited a country once a year, every two years or even every three to five years," Capt. Ponds said. "And when we came back, we found that the things we had done had been undone. This," he declared, gesturing at Kearsarge's steel bulkheads, "is about re-establishing a commitment."
In other words, the Navy is back in Latin America for the long haul, making a big investment to ensure lasting friendly relations with countries that, for a long time, barely registered on the Pentagon's radar.
Why now?
While Capt. Ponds' staff was working hard to solve one problem that threatened to sink the soft-power mission, Mr. Ortega was doing his best to create another.
"A ship like that is in a position to bring specialists who are engaged in intelligence work, while the others do their humanitarian work," the Nicaraguan president said during a visit to a navy base. "We welcome the humanitarian work, but of course we cannot welcome the intelligence work."
The U.S. Navy, of course, denies that Kearsarge's mission is anything but humanitarian in nature. There was no evidence of intelligence-gathering during this reporter's two-week stay on the vessel.
Nevertheless, Mr. Ortega's veiled accusation spread fast in Latin American media, further propelled by an earlier assertion by Venezuelan President Hugo Chavez that the U.S. Navy is trying to rekindle a new Cold War in Latin America.
The paranoia reached such a pitch that on Aug. 11, when Kearsarge was preparing to send its first teams into Puerto Cabezas, Capt. Ponds issued a command prohibiting the ship's crew from ever using the words "U.S. troops" to describe themselves.
The term, Capt. Ponds said, gave the impression of a hostile invasion force. Separately, Capt. Ponds was aggressively courting U.S. and Latin American reporters in a bid to win some good press for his mission.
After all, if Kearsarge's medical staff was lucky, they might treat 15,000 patients in six countries during their four-month cruise. Those patients alone aren't enough to create lasting national good will. But if millions of people read about the 15,000 patients or see some of them on TV, it might be possible to create sea change in countries' feelings toward the U.S.
It's a worthwhile goal, in the Pentagon's assessment.
For years, Latin America was "largely forgotten" to a U.S. military that was fully invested in land wars in Iraq and Afghanistan, according to Bob Work, a naval analyst with the Washington, D.C.-based Center for Strategic and Budgetary Assessments.
That has changed in the past two years. Venezuela has become a major energy producer, emboldening Mr. Chavez, who has called for a new leftist military bloc — including Cuba, Nicaragua, Bolivia and Venezuela — with strong ties to a resurgent Russia.
Meanwhile, drug trafficking is still big business in the region, and there are reports that some drug proceeds are being funneled into the coffers of Shi'ite extremist groups. Just last year, Adm. Stavridis himself warned that Lebanon-based terror group Hezbollah was active on the shared border between Argentina, Brazil and Paraguay.
To counter these threats, in 2006 the Pentagon began injecting new life into its moribund Southern Command, tapping Adm. Stavridis to lead and earlier this year standing up a new fleet headquarters, Fourth Fleet, to assist with Latin American naval planning.
Still, the command remains one of the smallest in the U.S. military, with just over a thousand personnel permanently assigned. Southcom might be less of a backwater than before, but it's still not the main show. And that has allowed Adm. Stavridis to get away with some surprising moves.
For one, he helped appoint a Navy SEAL, Rear Adm. Joseph Kernan, to lead Fourth Fleet, instead of championing a former warship skipper, as is usually the case. As a ground soldier in the company of ship captains, Adm. Kernan is an outsider, and together he and Adm. Stavridis have launched some of the most creative operations in recent Navy history. They brought experimental high-speed vessels to Latin America to test them against drug runners and for conducting small-scale humanitarian operations. They yanked one of the Navy's old hospital ships, Comfort, out of reserve and sent it on a long medical cruise early last year that was, in many ways, a prototype for Boxer's and Kearsarge's missions.
All of these operations were pulled off using borrowed equipment usually assigned to other commands. "Whenever he can get his hands on a hospital ship, he takes it. Whenever he can get an amphibious ship, he takes it," Mr. Work says of Adm. Stavridis. "He's just taking advantage of assets that are not being utilized."
That includes people. With just a thousand full-time staff to cover all of Central and South America, Southcom is spread pretty thin. So for the humanitarian missions, Adm. Stavridis extended invitations to allied nations, to nonmilitary federal agencies and to civilian nonprofits. Any medical personnel willing to donate their time were welcome to join Kearsarge.
It was an unusual move, but it worked. When Kearsarge sailed out of Norfolk, the people lining its deck for the traditional departure ritual included doctors, nurses, medical technicians, engineers and other specialists from all the U.S. military services, the U.S. Public Health Service, the militaries of Brazil, Canada, Germany and the Netherlands, and several nonprofits.
But gaining access to the ships perhaps represented Southcom's biggest coup. Kearsarge and Boxer were available this year and last because the Marines they usually carry are busy in Iraq and Afghanistan.
"The availability of amphibious ships, once the Marines pull out of Iraq, will probably start to decline," Mr. Work says.
A gator has capabilities no other type of ship does. "It carries a lot ... of people, cargo and equipment," Capt. Ponds explained. "It can carry surface craft for access to shore from deep water ... and aircraft for [access] from ship to shore. Plus it has excellent medical facilities second only to the hospital ships."
Though designed to carry, land and support Marines in wartime, gators are actually perfect humanitarian platforms, Capt. Ponds said. Just swap out the Marines for doctors and engineers, and you have the capability to deliver medical care and other assistance, in even the most austere conditions.
But that doesn't mean that it will ever be easy.
Problems
The first full day ashore in Nicaragua went off without a hitch. On the morning of Aug. 12, the helicopters and landing craft ferried people to their sites. The biggest and most important - a temporary health clinic situated on the grounds of a high school - boasted stations for doctors, dentists and optometrists plus a makeshift pharmacy.
At dawn, hundreds of Nicaraguans had begun lining up outside. The doors opened around 10 in the morning and, by lunchtime, the clinic was seeing patients at a rate of one every couple minutes. Around 3 p.m., the weary humanitarians boarded the choppers and boats for the short trip back to Kearsarge.
For Capt. Ponds, the day's success was a huge relief, especially in light of the near-miss over interpreters. The next day he would be meeting Adm. Kernan at the high school for an unofficial inspection of Kearsarge's operations. It was his chance to prove that he could turn Adm. Stavridis' and Adm. Kernan's soft-power strategy into reality.
But when Capt. Ponds and Adm. Kernan stepped out of their respective helicopters on the morning of Aug. 13, they found hundreds of angry Nicaraguans mobbing the clinic's gate as Nicaraguan cops and soldiers held them back. Inside, the medical stations were deserted. Not a single humanitarian had yet made it ashore from Kearsarge.
Capt. Ponds was mortified. "I've never seen anyone reach for a cell phone so fast," said one young sailor accompanying the commodore.
It turned out that a problem with one of the helicopters had pushed back the day's whole flight schedule, stranding people on the ship. The delays were compounded when the Nicaraguan soldiers assigned to escort Kearsarge teams to their work sites were themselves hours late.
In military operations, delays are expected. But running a health clinic isn't like fighting a war. Civilian patients can't be expected to understand the mechanical complexity and maintenance demands of a Super Stallion heavy-lift helicopter.
Worse, nobody had set up a communications link to the main medical clinic. Again, in the military, people expect to wait and don't necessarily expect to be told why they're waiting. But Kearsarge's patients weren't soldiers or sailors. They waited without any explanation for several hours as the temperature rose. By the time the first doctors arrived around noon, they were met by an angry mob. Capt. Ponds watched from a distance as his people scrambled to set up their stations and make up for lost time.
Late in the afternoon, the harried clinic staff finally caught up to the day's patient quota and made plans for a radio link to keep patients informed of future delays. In the end, it appeared no lasting harm had been done.
Learning experience
Capt. Walter Towns, Kearsarge's skipper, had warned that the Latin American mission would be a "learning experience" for everyone involved.
"There will be efficiencies" over time, Capt. Ponds had added.
Still, Capt. Ponds was furious over the failures of Aug. 13. The planning meetings that night aboard Kearsarge surely reflected his obvious rage. So did the next day's performance. On Aug. 14, all the helicopter flights left early - an almost unheard-of achievement in any military operation. For the second time in days, the humanitarian mission's stern father figure had frightened his "kids" into behaving.
Over the next few days, Kearsarge's people settled into a routine. Every morning, they stormed ashore and headed for the clinic and various construction sites. On their return trips, the helicopters transported surgical patients to the ship for stays lasting anywhere from a few hours to several days.
Back in Puerto Cabezas, the shore teams worked until they were nearly dead with fatigue, often seeing hundreds of patients in a single day. In the evening, they recapped the day's activities over coffee and cookies in hours-long meetings in Kearsarge's offices and wardroom. They caught a few hours of sleep and repeated the whole process the next day.
For Kearsarge's 1,700 sailors, medical personnel, engineers and aviators, Operation Continuing Promise was hard work. It's understandable that their conversations over dinner or while waiting for a helicopter ride were about little things: reports, supplies, the softball game scheduled for the second week in Nicaragua. ... Few seemed to care that their daily toils, problems notwithstanding, were contributing to a fundamental shift in U.S. military strategy.
"Stavridis speaks very eloquently about these missions of peace," Mr. Work says. The admiral's championing of humanitarian initiatives like Continuing Promise has won over others in the Pentagon's top ranks, especially in the new Africa Command, which formed a temporary headquarters in Germany last fall and has begun sponsoring naval missions to the West African coast. Mr. Work says that Adm. Stavridis' humanitarian tactics will be "largely copied by Africa Command once they hit their stride" over the next couple years.
And to ensure that ships are available for soft-power missions after the Marines have taken back their precious gators, the military has plans to buy seven fast catamarans, based on an Australian car-ferry design, that can carry large amounts of cargo and get close to shore. Southern Command was one of the first military commands to test out prototype versions of the new vessel.
Even with the new ships, will the soft strategy work in Latin America, Africa or anywhere? Not only is it a huge challenge shoehorning military forces into humanitarian roles, there are the diplomatic obstacles to overcome. Capt. Ponds himself said that the goal was "influencing generations to come." Adm. Stavridis, Adm. Kernan and Capt. Ponds all will be long retired by the time the results are in.
But in Kearsarge's recovery room, as the bandages fell away from eye-patient Ches' young face, the big strategy questions seemed irrelevant. For a moment, it was impossible to see past a boy's broad smile as, for the first time in years, he saw the world around him with perfect clarity. "I can now read my textbooks," he said through an interpreter. "I am very happy."
It was only a small victory in a long and bloodless but hugely important war: the war for Latin America's hearts and minds.
But it was still a victory.