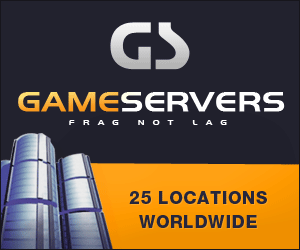 ArmyTimes.com
February 10, 2009
By John T. Bennett, Staff writer
Adm. Eric Olson, Special Operations Command (SOCOM) chief, said Tuesday his troops need new kinds of tools designed to help them locate, learn about and distribute data about various battlefield targets.
Special operators need "situational awareness" tools to help them establish "an unblinking eye … to find, analyze and communicate about people and things of interests" in a number of complex environments, Olson said during the 20th Annual SO/LIC Symposium & Exhibition, sponsored by the National Defense Industrial Association in Washington.
The command needs such platforms that can operate from the ground, air or sea, Olson said.
But what is needed is more than just platforms. A key part of improving the command's situational awareness portfolio will be developing special operators who can analyze information and "see things through other peoples' eyes."
He also pointed to biometrics technology and additional airlift capability as SOCOM's top hardware needs.
The command in recent years has been growing its ranks by 3 percent to 4 percent annually, Olson said. That pace, he said, is the swiftest at which SOCOM can grow because of limitations to its processes and other factors.
But "as long as demand for the effects brought by special operations forces continues to increase across the globe," continuing that yearly growth rate will be necessary, Olson said.
Despite carrying out irregular warfare missions for a number of years, Olson noted that one of the main challenges facing the American force is that "irregular warfare, in many regards, is not even fully defined yet."
Additionally, he called the conflict in Afghanistan "like nothing we've faced in our nation's history." Stepping up the Afghanistan conflict, which the Obama administration is preparing to move to the front burner as it begins the end of the Iraq campaign, will require some changes, including "new investment strategies and adjustments in how we train," the SOCOM chief said.
Further, Olson also echoed a strategic planning approach put forth recently by Defense Secretary Robert Gates and Adm. Michael Mullen, the chairman of the Joint Chiefs of Staff, which stresses the need to field a "balanced" force — not one organized, trained and equipped mostly for one kind of mission.
Under the thinking of Gates and Mullen, U.S. officials must take steps to better prepare all American forces to be able to carry out a broad range of missions at any given time, including irregular, hybrid, counterinsurgency, stability/reconstruction, as well as conventional operations.
While the American military, including its special operators, must always be ready to take on a peer military, Olson stressed the need to ensure the force is ready for fights like those under way in Iraq and Afghanistan.
"All defense planning scenarios," he said, "have to include what we know we're going to face in the next 10 years."