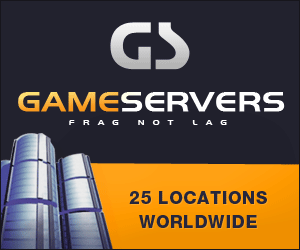 Miami Herald
June 23, 2008
Pg. 1
Iraqis defeated U.S. troops in a soccer match. More importantly, the game symbolized a turning point in the war.

By Mike Tharp, McClatchy News Service
MULTAKA, Iraq -- A soccer game on a dirt field between two amateur teams -- one U.S. Army soldiers, one local Iraqis -- may not seem like a big deal in the scope of the wider war.
Especially when it's a blow-out by the Iraqis; when both teams are playing in running shoes, not cleats; when the nets are thin blue mesh; and when only a couple hundred fans brave the 108-degree temperature in this town due west of Kirkuk.
But the recent match between members of the 87th Infantry's 1st battalion and several young men from the Sons of Iraq meant much more than the 9-0 score.
For one thing, it was the third time in recent days when American soldiers donned shorts and ''Salute to Our Fallen Heroes'' T-shirts to go head-to-head and foot-to-foot with teams of opponents who, only months ago, may have been trying to kill them.
For another, the soldiers were playing without body armor -- a sign of improved security in the sandy Hawijah District patrolled by units of the 10th Mountain Division from Fort Drum, N.Y.
The soccer-playing Sons of Iraq here and in two neighboring towns, many of them former Iraqi militiamen, helped make it possible. They're paid to watch their own neighborhoods for ''special groups,'' the umbrella term now used by coalition forces to describe Iranian-backed cells and other foes. The Sons, previously called Awakening Councils, also offer tips on strangers in the area, where to find weapons caches, where a fresh homemade bomb has been planted.
''Having them as part of the equation has been really helpful,'' said Maj. Sean Wilson at the 10th Mountain Division's headquarters at Forward Operating Base Warrior on Kirkuk Regional Airbase.
Tips on weapons caches and other militarily useful information are up 50 percent since late last year and violence is down 90 percent, the Garden Grove, Calif., native said.
The soccer game and its two predecessors (also won by the Iraqis) were meant to be confidence-builders in the expanded American effort to win -- if not hearts and minds of their former adversaries -- at least a growing sense of solidarity. ''This is the sort of thing you see as a turning point,'' said Maj. Gen. Mark Hertling, commander of the 1st Armored Division and Multi-National Division North based in Mosul. ``For the mayor and chief of police [of Multaka] to take the risk to be here -- this is history being made.''
Khalid, 14, dressed in a plaid shirt, sweat pants and rubber sandals, would agree. ''Ee-rock 5, Ameriki zay-ro,'' he delighted in telling an American after Sufian Ali, 20, headed in one of his four goals. Added Abu Seif, mayor of the town of 8,500: ``In the beginning we were dealing with terrorists. Now we see Americans and Iraqis play a soccer match and that's a historic event.''
Before the soccer game, both the American and Iraqi national anthems were played. At halftime, Hertling stood with the mayor and handed out soccer jerseys, pants and sweats to dozens of Iraqi boys. ''Girls no play soccer,'' Khalid, an aspiring center midfielder, explained as he clutched a new pair of sweat pants. And after the 60-minute rout, members of both teams filed by to shake hands and exchange high-fives.
Leading scorer Ali, who one day hopes to play for Iraq's national team -- now desperately trying to advance in World Cup qualifying games -- was diplomatic about his team's easy win. ''We are a younger team,'' he said through an interpreter. ``The Americans are a bit older. They play with a lot of enthusiasm-but they don't control the ball very well.''
Said Hertling: ``You lose a game, but you win a lot of friends.''
''Next time,'' added Maj. Wilson, ``dodge ball.''