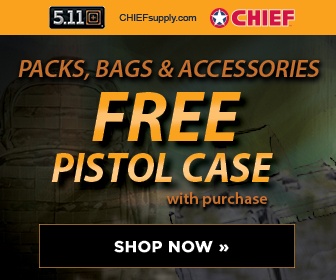 Washington Post
June 15, 2008
Pg. 16
Outgoing U.S. Commander Cites 50% Spike in Attacks in East
By Ann Scott Tyson, Washington Post Staff Writer
The outgoing top U.S. military commander in Afghanistan said Friday that attacks increased 50 percent in April in the country's eastern region, where U.S. troops primarily operate, as a spreading Taliban insurgency across the border in Pakistan fueled a surge in violence.
In a sober assessment, Gen. Dan K. McNeill, who departed June 3 after 16 months commanding NATO's International Security Assistance Force, or ISAF, said that although record levels of foreign and Afghan troops have constrained repeated Taliban offensives, stabilizing Afghanistan will be impossible without a more robust military campaign against insurgent havens in Pakistan.
The Taliban is "resurgent in the region," particularly in sanctuaries in Pakistan, and as a result "it's going to be difficult to take on this insurgent group . . . in the broader sort of way," McNeill said at a Pentagon news conference.
Clashes in the east pushed U.S. troop deaths in Afghanistan in May to 15, and total foreign troop deaths there to 23, the highest monthly figure since last August.
Indeed, comprehensive data released by the NATO-led command show a steady escalation in violence since NATO took charge of the Afghanistan mission in 2006, spurred in part by more aggressive operations by the alliance and most recently by U.S. Marine battalions in the heavily contested southern province of Helmand. ISAF troops in Afghanistan increased from 36,000 in early 2007 to 52,000 now, while the Afghan army grew from 20,000 to 58,000 soldiers.
Overall violence has increased and attacks have grown more complex, according to the data and U.S. military officials. The number of roadside bombs increased from 1,931 in 2006 to 2,615 last year. Attacks peaked during the months of the warm weather fighting season, with more than 400 in the peak month of 2005, more than 800 in 2006, and about 1,000 in 2007.
As violence has risen, it has remained concentrated geographically in a relatively small number of districts, the data show, in predominantly Pashtun areas. Afghanistan has 364 districts, and last year about 70 percent of all attacks took place in 40, or about 10 percent, of those districts, McNeill said. For the first half of this year, he said, about 76 percent of attacks took place in virtually the same 40 districts, with some shifts in Farah and Nimruz provinces.
The district data has helped drive the deployment of NATO forces, with the 24th Marine Expeditionary Unit focusing on a district in southern Helmand that shows extensive enemy activity. "We knew it was a dark hole and we had to get to it; we simply didn't have the force," said McNeill, noting that ISAF remains short of combat troops, helicopters, and intelligence and surveillance equipment.
Troop numbers are low compared with the size of the insurgency, which includes many part-time fighters. There are an estimated 5,000 to 20,000 Taliban fighters in Afghanistan, plus an estimated 1,000 each for the insurgent groups led by Siraj Haqqani and Gulbuddin Hekmatyar, according to ISAF intelligence.
More worrisome than the Taliban expansion in Pakistan is the threat of more cooperation between homegrown insurgents and outside extremist groups, McNeill said. "The greatest risk is the possibility of collusion between the insurgents who are indigenous to that region and the more intractable, the more extreme terrorists who are taking up residence there in the North-West Frontier" Province of Pakistan, he said.
McNeill criticized Pakistani efforts to crack down on that threat, and -- offering his unofficial view -- described the political situation in Islamabad as "dysfunctional."
He also criticized efforts by the Pakistan government to negotiate peace deals with insurgents on the frontier, saying past agreements have led to increased attacks across the border in Afghanistan. McNeill said the 50 percent increase in attacks in eastern Afghanistan in April compared with the same month last year is "directly attributable to the lack of pressure on the other side of the border."
"What's missing is action to keep pressure on the insurgents," he said. For example, Pakistan's army chief, Gen. Ashfaq Kiyani, has for four months failed to agree to attend a meeting that Afghanistan, Pakistan and the United States have held in recent years on border problems.
McNeill declined to endorse a U.S.-funded program to train and equip Pakistan's Frontier Corps, which guards the border, questioning the effectiveness and loyalty of the tribally recruited guards. "It takes well-trained, well-equipped forces, disciplined to take this thing on," he said. "The Pakistanis, in using the Frontier Corps as a military entity to take on the insurgency, will find some challenges."
McNeill raised two instances in which the guards have shot and killed U.S. soldiers, saying he would be "forever scarred" by what he described as the "assassination" of Maj. Larry J. Bauguess Jr. of the 82nd Airborne Division after a border meeting last spring. Another soldier was shot in the neck and killed by a Frontier Corps guard in 2002, he said.