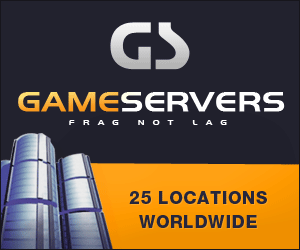 Bangor Daily News
May 1, 2008
Pg. C9
By Aimee Dolloff
U.S. Sen. Olympia Snowe is calling on Secretary of Defense Robert Gates to deploy all available military aircraft, including the Maine Air National Guard, to bring home soldiers who have completed their tour of duty but temporarily are stranded in Iraqi and Afghan airports.
When ATA Airlines filed bankruptcy and discontinued all operations in early April, the company said in a press release that, "A primary factor leading to these actions was the unexpected cancellation of a key contract for ATA's military charter business, which made it impossible for ATA to obtain additional capital to sustain its operations or restructure the business."
This resulted in a shortage of military air transportation and the need to reschedule flights that has led to some soldiers experiencing a delay of two to six days when trying to return home.
A spokesman at Snowe's office was unsure how many soldiers were experiencing delays, or if there were any Maine soldiers among those waiting to return home. But later her office provided more information from the military.
"Passengers traveling in the Defense Transportation System are experiencing some flight delays resulting from a decrease in commercial passenger airlift capacity during April and May. This decrease is due to the recent ATA bankruptcy, and that our commercial partners, who have been in surge operations for the past 5 months, are now accomplishing deferred maintenance on their aircraft," said Lt. Cmdr. Clay Mason, U.S. Transportation Command Legislative Affairs
"The United States Transportation Command is coordinating solutions with U.S. Central Command, Air Mobility Command and commercial airlines to meet these challenges. Using our commercial airline partners, the commercial ticket program and DOD organic capacity, we are adding capacity to mitigate the effect of the ATA bankruptcy and other capacity constraints. We currently estimate that about 2,000 to 3,000 DOD passengers of the approximately 100,000 passengers moving worldwide during April and May will be affected.
"We assess that some of the troops redeploying from Kuwait may be delayed from two to six days through the month of May. No units are being delayed indefinitely nor beyond this two to six day window," Mason added.
ATA officials couldn't be reached Wednesday for comment, and the U.S. Department of Defense referred all questions to the U.S. Transportation Command at Scott Air Force Base in Illinois.
"Ninety percent of passengers are moved globally by commercial air," Cynthia Bauer, media officer for the U.S. Transportation Command, said Wednesday. "The situation now with ATA, plus some regularly scheduled maintenance, has caused some delays within the system with getting folks home. We're doing everything we can to get folks home as close to when they're supposed to be as we can. No one is being delayed indefinitely."
In a press release Wednesday, Snowe implored Gates to use the Maine Guard to bring home the soldiers who have been delayed.
"After serving on the brutal front lines of Iraq and Afghanistan, the men and women of our armed forces deserve quick and safe passage back home to their families," Snowe said in the release. "They stand ready to help and our troops and their families have waited long enough."
Located at Bangor International Airport, the Maine Air Guard is about 18 minutes' flying time from one of the most heavily used air corridors. Known as the MAINEiacs, the Maine Air Guard servicemen and women are part of the Integrated Total Force with several missions, including the transportation of personnel.