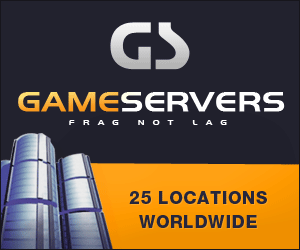 JOSEPH WHITE
Associated Press
ASHBURN, Va. -
Fred Smoot was in classic form for his Washington Redskins reunion, punching out one-liners while ruing his two-year misadventure with the Minnesota Vikings.
It was a good thing he was there, considering little else was happening Sunday at Redskins Park.
A team known for its big-spending ways had - by its own standards, at least - a very modest first three days of free agency.
"This year seemed to be a little bit different," coach Joe Gibbs said. "And certainly we were trying to be smart in what we did. Things kind of took off wildly with the money and everything."
Smoot and linebacker London Fletcher are the only signings to date, and Gibbs said no new free agents were scheduled for visits. That's a far cry from last year, when the Redskins acquired six players - most of them commanding top-tier contracts - in the first four days.
The Redskins opted not to sign offensive lineman Leonard Davis, who visited on Saturday but was asking for a budget-busting deal. Cornerback Travis Fisher also visited Redskins Park over the weekend, but he was considered superfluous once a deal was reached with Smoot.
Smoot was the self-proclaimed "Mouth of the South" when he played four seasons with the Redskins before leaving for Minnesota in 2005. His two years with the Vikings were marred by injuries, violations of team rules and a disorderly conduct charge for his actions at the infamous "Love Boat" party. Eventually, he lost his starting job and was cut.
"I thought it was a mistake to leave," Smoot said. "Not many people get a second chance to make it right. ... This is my home. I don't have to learn any new coaches. I don't have to learn any new city. It's just like moving back in that old room at my momma's house."
So what went wrong in Minnesota?
"I never really got comfortable there," Smoot said. "I always felt like a stepchild. .. Every time I got going, something happened. My brother died, the boat situation, the car accident. So a lot of stuff happened, and it humbled me in life."
On Saturday - before Smoot's deal was finalized - Gibbs said he spoke to Smoot specifically about "the boat situation," a 2005 players' party that devolved into lewd behavior and embarrassed the Vikings organization. Gibbs made it clear such behavior won't be tolerated in Washington.
"I think Fred and I have a good understanding," Gibbs said. "He knows what's expected of him."
Smoot was asked what fans can expect from him as a result of his troubles with the Vikings.
"They're getting a player who's been through a lot," Smoot said. "You can't get glass until it goes through a lot of changes, and then it comes out smooth. I'm that smooth part right now. ... I can promised you this: They're going to get a Fred Smoot who has matured in a lot of ways."
Gibbs said it was a mistake to let Smoot leave two years ago, but the coach didn't lure him back with a promise of a starting job. Smoot will compete with Carlos Rogers and Shawn Springs for playing time, unless Springs is traded or cut because of his resistance to renegotiate his contract to lower a high salary cap number.
"We're counting on him being here," Gibbs said. "We want him to be here. We've had some discussions. We don't know where they'll wind up, but we do know that Shawn's a very valuable part of this football team."
Smoot was so popular among the Redskins that, even after he left, they continued to give the "Fred 'Silky Johnson' Smoot Award" - also known as the "You're Nothin' Award" - every week to a defensive player who made a big impact.
Knowing he would be welcome if he returned to Washington made Smoot willing to sign a five-year deal that might have been less than what he could have received had he negotiated with more than one team.
"Money wasn't what I was chasing this time," he said. "It was a chance to be happy and play high-level football."
The Redskins still have two significant holes to fill. They need a right guard to replace Derrick Dockery, who signed Friday with Buffalo, and an impact defensive lineman. They can probably get the defensive lineman with the No. 6 overall pick in next month's draft. The guard could be a late free agent pickup, a late-round draft choice or a young player already on the roster.
"We'll find somebody to win that spot," Gibbs said.