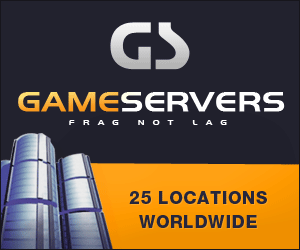 Huntsville (AL) Times
August 13, 2008
Action could have implications for missile defense

By Shelby G. Spires, Times Aerospace Writer
Russia's invasion of Georgia could have long-term implications for ground-based missile defense sites being developed in Huntsville for sites in Eastern Europe, an undersecretary of state told international defense leaders here Tuesday.
And the staff of the U.S. Army Space & Missile Defense Command, or SMDC, at Redstone Arsenal is reviewing the situation with an eye on how Russia deploys its ballistic missiles.
But Russian forces so far have shown no surprises, said Army Lt. Gen. Kevin Campbell, SMDC chief.
Fighting in Georgia is a further sign of tension and friction building with Russia, its neighbors and surrounding NATO nations over the past decade, Acting Under Secretary of State John Rood told about 2,000 people attending the 11th Annual Space and Missile Defense Conference at the Von Braun Center.
Russia declared a cease-fire in Georgia on Tuesday after a five-day war that left Georgia's military in tatters and Russia seemingly on the verge of reasserting old Soviet-style authority over its neighbors.
But Georgian President Mikhail Saakashvili and the heads of state of five other nations that had once been dominated by the Soviet Union vowed never to concede the independence they've enjoyed since 1991, when the Soviet Union was dissolved.
"The entire world is with us," Saakashvili told a crowd of thousands that thronged downtown Tbilisi in a late night rally.
On the podium with him were the leaders of Estonia, Latvia, Lithuania, Poland and Ukraine.
The invasion might affect treaty negotiations on the location of missile defense sites in Poland and the Czech Republic. "It will certainly impact future discussions," he said.
Because the nations are former Soviet satellite states, Rood said, Polish and Czech leaders are concerned that Russian influence and threats could be brought to bear on their nations because Russian leaders oppose the missile defense sites.
"It is an understatement to say that management of relations with (Russia) over the next few years is going to be a challenge," Rood said. "Russian leaders are very eager to reassert that nation on the world stage."
A preliminary treaty is working its way through the Czech parliament for a missile defense radar site, Rood said, and is expected be ratified in the next few months. But agreements to locate missiles in Poland could have difficulties, he said.
"I have no problem with that either. Poland is a democracy, and I would rather see democracy at work than push missile defense," Rood said.
The Missile Defense Agency, or MDA, has been developing the European sites for the past several years. Much of the development work is done on Redstone Arsenal.
Responsible for State Department arms control negotiations, Rood is still optimistic those negotiations will be ratified before the fall, but the Russian and Georgian fighting adds to the process, he said.
Russian leaders are pushing to reclaim former Soviet states that have aligned themselves with NATO and the West, Rood said.
Fueling the missile defense site concerns, Rood said, could be a long-held perception across Russia that the nation is weak compared to the Cold War days of the Soviet Union.
Russians also have concerns about the expansion of NATO into Eastern Europe, he said. "They also think the U.S. has had a hand in weakening Russian security."
Russian leaders have voiced concerns about a radar site planned for the Czech Republic and a missile interceptor field of 10 silos being negotiated for a location in Poland.
Rood has met numerous times with Russian and European leaders to assure them that "the physics of the sites and radars don't threaten Russia, and that 10 interceptors don't pose a threat to the hundreds of nuclear weapons and thousands of ballistic missiles" Russia now has in its armory, he said.
The sites are located to counter less capable ballistic missiles from nations such as Iran or terrorist groups operating in adjacent nations, Rood said.
MDA already has two missile interceptor fields in the United States - one in Alaska with more than 20 interceptors and one in California planned to hold four. Also, complex radars and sensors are located around the world to guide the interceptors.
SMDC is responsible for managing the missile interceptor field in Poland.
Campbell, the SMDC chief, said the strife in Georgia has not diverted planning for the European sites.
Even as the United States solidifies its plans for the Polish site, Campbell told the conference crowd, going forward there will still require much design and development work.
Campbell said missile defense, in the eyes of national leaders, provides a defense shield and an option other than attack.