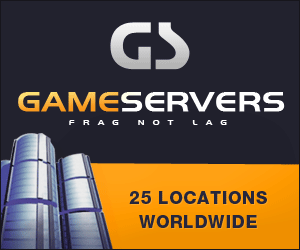 Wall Street Journal
March 22, 2008
Pg. 6
Cheney Aims to Keep Mideast Efforts Active
By John D. McKinnon
RIYADH, Saudi Arabia--Officially, Vice President Dick Cheney's trip through the Middle East this past week was aimed at advancing the goals of defeating terrorism in Iraq and Afghanistan and spreading peace through democracy.
But the White House had a more pragmatic goal in mind as well: making enough progress in the Mideast so that the Iraq and Afghanistan campaigns can continue, regardless whether a Democrat or a Republican succeeds Mr. Bush as president.
Mr. Cheney's gruff demeanor hasn't always helped him as a public salesman for the administration's vision of democracy and justice in the Middle East. But behind the scenes, his experience and toughness are making him one of the White House's better weapons in the region right now, despite his unpopularity at home.
The vice president is focusing "less on optics than on substance" during the trip, says Michael Rubin of the conservative American Enterprise Institute. "He can more bluntly convey the U.S. message, and regional leaders can more bluntly respond" than they can with other officials, Mr. Rubin says.
Says Stephen Hayes, who published a biography of the vice president last year: "Cheney can capitalize on his relationships and knowledge of the region to get things done. There's no question that the trip was designed to remind voters that we're at war and that, particularly as far as Iraq is concerned, things are improving."
Some doubt the vice president retains much influence, given President Bush's waning time in office. "Not so long ago, his hosts would have been intensely curious to hear his views," says Jon Alterman, director of the Middle East program at the Center for Strategic and International Studies. "At this point...the vice president is asking for favors and they're deciding how generous they feel like being."
Still, the administration hopes even small gains can persuade the public to give victory more time in places like Iraq. Moreover, officials figure, if peace and democracy aren't suddenly blossoming in the Middle East, the U.S. at least has strategic advantages from the Iraq invasion -- a big military footprint in the crucial Gulf region and, potentially, what Cheney aides describe privately as a new, powerful, oil-rich ally that could rival Iran for influence.
Mr. Cheney devoted much time this past week to nailing down a U.S.-Iraqi security deal that would open the door to a long-term U.S. military presence. The troop surge of the past year "put to rest any notion that either here inside Iraq or in the region, people could 'wait us out,'" the vice president said at a Baghdad press conference. "I think it had a very positive effect...in terms of people being convinced that the U.S. was here to stay, that we meant business, that we were going to complete the mission."
Mr. Cheney also held one-on-one meetings with Sunni, Shiite and Kurdish leaders to speed passage of a law opening Iraq's enormous petroleum reserves to more efficient production by global oil companies.
He also pushed for new provincial elections.
On the Israeli-Palestinian conflict, the administration's Annapolis, Md., conference last fall laid a relatively modest marker: getting a blueprint for a Palestinian state by year's end. But that was enough for the U.S. to project itself as a peacemaker in Jerusalem, where Mr. Cheney travels on Saturday, though many experts don't expect negotiations to come to much. "Annapolis was a great photo-op, but only that," says AEI's Mr. Rubin.
On energy, meanwhile, Mr. Cheney met with Saudi King Abdullah Friday night to discuss long-term ways to reduce the supply squeeze that's helped drive up prices of oil and natural gas. But he and his aides suggested there's little producing countries can do to increase output in the short run, due to a lack of spare capacity.
In the end, even many of the administration's more pragmatic goals could prove to be too optimistic. Some experts, for instance, question the strategic value of a big U.S. military presence next door to Iran. While the U.S. is in the process of establishing long-term bases in Iraq, "I really doubt that the advantage ... in the long run outweighs the disadvantages of having to confront a more powerful Iran, and [having to] keep Iraq together," argues Marina Ottaway of the Carnegie Endowment for International Peace.