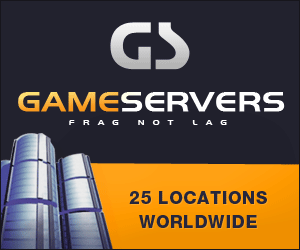 Charlotte Observer
April 20, 2007
Improvements made after Congress heard families' complaints

By Marcie Young
Larry "Robby" Bowman, a 29-year-old Army sergeant from Granite Falls, returned home Thursday with the dignity due a fallen soldier.
Bowman, who died in Baghdad on April 12, flew into Hickory Regional Airport Thursday morning on a private jet, his flag-draped casket carried by an Army honor guard to an awaiting hearse.
But until recently, the United States hasn't treated its war dead so well. Before January, they arrived at the nearest commercial airport as cargo among ordinary luggage.
Now, four years into the war, the dead are being flown on chartered jets to airports in or near their hometowns and are being met by honor guards instead of baggage handlers.
Bowman's family -- including his mother, wife and sister -- watched Thursday as an honor guard from the 50th Signal Battalion carried his body from the plane.
The ceremony, his family said, added dignity to his death. "It was the best way they could honor him," said Bowman's father-in-law, Bob Navarro.
The change came after the father of a dead soldier in California complained to his congressman, arguing that his 21-year-old son deserved a more dignified return.
More than a year later, Congress passed a law requiring that men and women killed in Iraq and Afghanistan be flown home on a military or military-contracted aircraft, Pentagon officials said.
Michigan-based Kalitta Charters won the contract and has returned more than 200 bodies since Jan. 1, said Pentagon spokesman Maj. Stewart Upton.
"The past perception was that ... the ultimate sacrifice required something more," Upton said. "Flying in to the smaller airports closer to the families, you don't have the hustle and bustle of the larger airport and ... with the honor guard you're able to acknowledge that moment."
More than 3,300 members of the U.S. military have been killed since the beginning of the Iraq war.
Bowman, who died in Baghdad when a roadside bomb exploded near the vehicle he was driving, was scheduled to return July 21. He was one of two Catawba Valley soldiers killed in Iraq last week and flown home on chartered jets.
Brian Holden, a 20-year-old soldier from Claremont, died April 9 when a roadside bomb exploded underneath his Humvee. Strong winds Monday kept the chartered plane carrying his body from landing in Hickory, airport officials said, and he was flown to Charlotte.
On Thursday, after the honor guard saluted Bowman, local law enforcement escorted his family to the funeral home in Lenoir, more than 10 miles away.
"The military and local police support was excellent," Navarro said. "We were very pleased."
The Associated Press contributed.