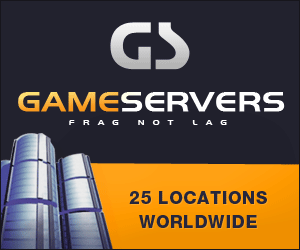 Los Angeles Times
March 6, 2007
Camp Pendleton veteran killed in a 2004 raid on an insurgent stronghold in Iraq is honored with the nation's third-highest medal for combat bravery.

By Tony Perry, Times Staff Writer
CAMP PENDLETON — In the middle of 2001, Marine Sgt. Jeffrey Lynn Kirk was assigned a job as a marksmanship instructor. But after the Sept. 11 attacks, he requested a transfer to the infantry and was part of the 2003 assault on Baghdad.
When he was severely wounded in the leg during a fierce battle in Fallouja on Nov. 10, 2004, he demanded to get back to his squad as soon as his injuries were healed. His enlistment was almost up, but he extended so he could remain in Iraq.
On Dec. 12, 2004, just days after returning to duty, he was killed as he led Marines in searching houses where heavily armed insurgents were hiding. He was 24 and newly married.
In a brief but emotional ceremony on a parade deck here Monday, his widow accepted a Silver Star awarded to her husband posthumously. It is the nation's third-highest medal for combat bravery.
Her voice trembling, Carly Kirk read from one of her husband's last letters, in which he seems to anticipate his death after leaving the medical unit and returning to Kilo Company, 3rd Battalion, 5th Marine Regiment, and wrote of his responsibility for the Marines in his squad.
"I hope if I do go — then I went with honor and courage," she quoted him as writing. "I want to go knowing I did my best for them."
Marines who spoke at the ceremony assured Carly Kirk that her husband had done more than his best.
"Jeff is the reason I'm alive today," said former Marine David Hawley, who was a sergeant with Kilo Company.
"I would follow him anywhere," said Cpl. Reynaldo Leal. "He continues to be an inspiration to the kind of life I want to live."
"He always put his Marines first," said Staff Sgt. Kenneth Distelhorst.
The Silver Star is for Kirk's bravery during the opening days of Operation Phantom Fury, a battle to rid Fallouja of insurgents, many in heavily fortified strongholds.
As a squad leader, Kirk organized and led three assaults on one such stronghold as insurgents fought back with grenades, small-arms fire and machine-gun blasts. Wounded, he continued to press the attack, hurling a grenade and eliminating a machine-gun position.
"His outstanding display of decisive leadership [and] unlimited courage" helped save the lives of numerous Marines, said Maj. Gen. Richard Natonski.
Kirk grew up in Louisiana, and in school loved poetry and drawing. His favorite song was "Simple Man" by Lynyrd Skynyrd, with the line, "Be something you love and understand/Be a simple kind of man." The song was played at his funeral at Florida Boulevard Baptist Church in Baton Rouge, La.
Kirk had wanted to be a Marine from boyhood, and he took leadership seriously.
Speaking of the training that Kirk put his Marines through, Hawley said, "I never sweated so much in my life."
Kirk deflected praise from those he had led in battle. Distelhorst, also wounded in the Nov. 10 battle, said he was glad that he was able to express his appreciation to Kirk for saving lives that day.
"I was able to thank him, and his response was, 'Whatever, dude,' " Distelhorst said.