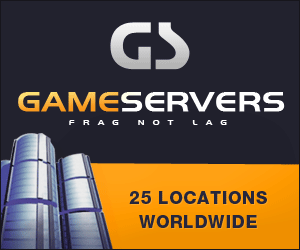 NANCY ARMOUR
AP Sports Columnist
It didn't take a genius to see this latest episode of "Days of Our Iverson" coming.
The NBA's favorite problem child was at it again at the end of last season, and it was only a matter of time before he acted up this year. Yet the Philadelphia 76ers didn't - or wouldn't - trade Allen Iverson over the summer.
Now they're paying for it. In more ways than one.
Every day Iverson sits, the value on Sixers president Billy King's holiday sale drops. A lot of people might be looking, but nobody's interested in buying.
The rest of the Sixers are a mess, too. They dragged a nine-game losing streak to Texas, and it's likely to go to 11 with back-to-back games against Dallas and San Antonio.
Iverson, meanwhile, is kicking back at home. He's spending quality time with his family during the holidays and getting paid for it. Quite well, too, considering Philadelphia owes him about $17 million this season.
Despite all his talk about being an "original 76er" and retiring with Philadelphia, Iverson's split with the Sixers is long overdue. It should have happened 3 1/2 years ago, when Larry Brown left.
Sure, they had problems. Lots of them. But for all the headaches Iverson caused him, Brown was one of the few who could cajole him into behaving. Or at least get him to do it for long enough to make the 76ers a title contender and Iverson a league MVP.
Even after Brown fled, the 76ers stubbornly hung on to Iverson and gave him a $76 million contract that tied him to the team through 2009, no less. He was, after all, still giving them 30 or so points a game, hustling hard and throwing that undersized, 6-foot frame across the court with abandon.
And the fans loved him. Attendance has fallen off at the Wachovia Center, but Iverson remains one of the league's bona fide stars. Check out the early results in voting for the Eastern Conference All-Stars. The leading vote-getter among guards isn't Dwyane Wade, the all-around good guy who's got a championship ring and more covers than Kate Moss.
It's Iverson.
When The Answer reverted to being The Problem last season, King and the Sixers should have known they were on borrowed time and done something about it. Now, despite King's big talk about changing the team's culture, the only thing that's changed is the marketplace.
There were supposed to be a bunch of teams lining up to get Iverson: Boston. Charlotte. Denver. Golden State. Sacramento. Minnesota. Miami. Maybe even the Lakers or Indiana.
Some really did want him - in June.
"I'm not going to deny we were interested," Nuggets coach George Karl said last weekend. "But we're happy with our team now."
That's the problem. With the season only two months old, it's too soon for teams to blow themselves up with the kind of deal it should take to land a seven-time All-Star.
Not to mention that everybody knows the 76ers are trying to dump Iverson, and what King is looking for in return.
Besides Andre Iguodala and rookie Rodney Carney, the 76ers don't have much to build their future around. Chris Webber is getting creakier and crankier by the month, and Kyle Korver and Samuel Dalembert are nice role players. King needs expiring contracts and draft picks, and no team will hand either over easily.
If a team really does want Iverson, it's better off waiting a week or two in hopes King will drop his asking price. Or at least pick up a bigger chunk of the money left on Iverson's contract.
When the Indiana Pacers wanted to get rid of Ron Artest last year, it took them seven weeks to get a deal done. The player they got, Peja Stojakovic, turned out to be more of a loaner when he signed with the Hornets in the offseason.
King simply could let Iverson sit on his couch for the rest of the year. But mothballing him for six months won't do anything for his market value. It's also a lot of money to waste on somebody who's perfectly healthy, especially when Philadelphia's payroll is already bloated and scoring options are in short supply.
Hanging on to Iverson last summer was a risk, and the Sixers are paying the consequences.