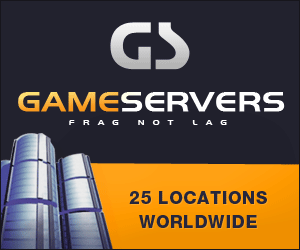 Washington Post
December 9, 2006
Pg. 16
Talks Have Been Stalled for Over a Year

By Glenn Kessler, Washington Post Staff Writer
Six-nation talks on ending North Korea's nuclear program will begin next Saturday morning in Beijing, two months after Pyongyang defied international pressure and conducted its first nuclear test. Such talks have been stalled for more than a year.
"We're going back," Assistant Secretary of State Christopher R. Hill said in an interview. Hill, the chief U.S. negotiator, said China, the host of the talks, will make a formal announcement this weekend. The first session is expected to last a few days, then take a break before Christmas.
The talks have been stalled in part because of North Korean pique at a U.S. Treasury Department effort to crack down on North Korean counterfeiting. The United States has agreed to set up a working group at the talks to find ways to finalize a Treasury investigation of a Macau bank, provided North Korea takes steps to end its illicit activities.
U.S. officials said all sides have agreed that the talks will seek to implement the joint "statement of principles" issued on Sept. 19, 2005, which was designed to lay out a negotiating road map. That statement, which said North Korea would "abandon" its nuclear programs, is filled with diplomatic ambiguity, with no clear timeline for when the North would give up its programs, or how, or in what sequence. The statement said the steps would take place under the principle of "commitment for commitment, action for action," but now negotiators must agree on which steps will take place first.
In talks with the North Koreans, Hill has indicated a clear sense of urgency in implementing the agreement. Some Asian diplomats reported that he sought a timeline as short as 18 months, before President Bush completes his term. A U.S. official said Hill and the North Koreans have discussed in general terms how long it would take to implement the 2005 statement.
"There was a discussion about getting the September statement done in a reasonable amount of time," he said. "Eighteen months would be included in a definition of 'reasonable,' but there were lots of time frames given out."
The six-party talks, which also include Japan, South Korea and Russia, began in 2003, after North Korea restarted a nuclear reactor in Yongbyon that had been frozen under a 1994 deal and began to extract weapons-grade plutonium from spent fuel rods. The Bush administration cut off heavy-fuel deliveries promised under the deal after it accused Pyongyang of building a clandestine uranium-enrichment program. Since then the six-party talks have generally taken place only intermittently and have generally made little progress.
U.S. officials said Hill, in bilateral talks in Beijing with his North Korean counterpart on Oct. 31 and Nov. 28, did not offer any enhanced humanitarian or economic benefits if Pyongyang agreed to give up its programs. Instead, Hill reiterated long-standing U.S. proposals, such as joining in providing energy assistance, offering security assurances, outlining a path to negotiating a peace treaty to end the Korean War and normalizing relations.
U.S. officials do not expect North Korea to take any visible steps at the start of the talks, such as shutting down its nuclear reactor, but they want to seek evidence that North Korea is committed to speedy implementation of the 2005 statement.
"They have indicated they are interested in an end to what they call the U.S. 'hostile policy,' " Hill said. "We made very clear to them that we don't have a hostile policy to them. We have a hostile policy to their policies, including and especially their nuclear policies."
Asian diplomats said China believes that the stage is set for progress at the talks. Beijing was embarrassed when North Korea, a longtime client state, gave it only two hours' warning of its nuclear test, and Chinese officials have been eager to repair the diplomatic damage.
Many Korea experts, however, increasingly think that North Korea will never give up its nuclear weapons programs, or at least that the price for giving them up has increased significantly. A group of experts recently returned from meetings there and said they believe that Pyongyang is returning to the talks simply to placate China and has little interest in giving up its nuclear programs.