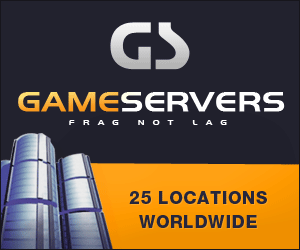 Washington Post
December 19, 2006
Pg. 16
Return to '05 Nuclear Pact Called Unlikely

By Edward Cody, Washington Post Foreign Service
BEIJING, Dec. 18 -- Long-stalled negotiations on dismantling North Korea's nuclear weapons program resumed Monday in an atmosphere of pessimism, with North Korea insisting it must be regarded as a nuclear power and the United States demanding swift action to make the Korean Peninsula nuclear-free.
China, which has sponsored the off-and-on talks since 2003, called for patience and warned negotiators gathered at a Beijing state guesthouse that their task was "glorious and arduous" because the issues are so complicated and the stakes so high. "The talks are of vital importance," said Vice Foreign Minister Wu Dawei, who heads the host delegation.
In his opening remarks, Wu said the new round of six-nation negotiations will focus on "specific measures" to carry out a denuclearization agreement reached in September 2005. The accord, hailed as a breakthrough at the time, committed North Korea in principle to abandon its nuclear research program and close a nuclear reactor where scientists extract weapons-grade plutonium from spent fuel rods.
In focusing on the September 2005 agreement and later handing out a "work plan" on how to implement it, Wu aligned China's position closely with that of the United States. The chief U.S. delegate, Assistant Secretary of State Christopher R. Hill, has said repeatedly that resuming talks is not enough and that North Korea must take steps soon to dismantle the nuclear research program. In return, Pyongyang would receive specific economic and energy aid from the United States and other governments.
Failure to take such steps within a reasonable time, Hill suggested, could lead the Bush administration to give up on negotiations and seek broader and more punitive U.N. Security Council sanctions. On the other hand, the United States is prepared to work on normalizing diplomatic relations if the nuclear issue is settled, he said.
"It's not that we're impatient," he said after the first day of talks. "It's just that we do need to see some results."
The Northeast Asian security landscape has changed significantly, however, since the denuclearization pledge was made 15 months ago. In particular, North Korea tested a nuclear device Oct. 9 and declared itself a nuclear power soon afterward. That assertion was reiterated by the chief North Korean delegate, Vice Foreign Minister Kim Gye Gwan, according to the official New China News Agency and other sources.
Although the test was widely condemned -- by China, among others -- it made a simple return to the September 2005 agreement difficult without additional incentives, according to Chinese and other commentators.
"The cost will be higher," Li Dunqui, a Korean expert with the Chinese Academy of Social Sciences, told the China Youth Daily. "In other words, North Korea will ask more. This is a fact we have to face."
Kim, the North Korean delegate, insisted that the United States must first end its probe of North Korean bank accounts allegedly used to insert drug profits and counterfeit bills into the financial system. The U.S. Treasury Department announced the investigation four days before the September 2005 agreement was reached. Pyongyang officials then accused the Bush administration of sabotaging the six-party negotiations and initiated a boycott that ended only Monday.
A Treasury Department team accompanied Hill to Beijing to conduct parallel negotiations on the U.S. probe, which Washington has depicted as a law enforcement matter. Discussing the issue in parallel talks was a concession agreed to by the United States during U.S.-North Korean meetings here Oct. 31 and Nov. 28 on reviving the six-party nuclear negotiations, which include China, North Korea, South Korea, Japan, Russia and the United States.
As China had hoped, the U.S. concession led Pyongyang to give up its boycott. But Kim, the North Korean chief delegate, said progress in resolving the financial dispute still is a precondition for focusing on his country's nuclear weapons program.