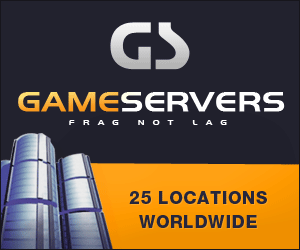 Washington Times
August 14, 2008
Pg. 21
By Hamid Ahmed, Associated Press
BAGHDAD -- A series of car bombs targeted a senior city official and civilians Wednesday in northern Iraq, killing at least four people, officials said, the latest in a spate of attacks the U.S. military said was a show of force by an enemy on the run.
A roadside bomb also killed a U.S. soldier and an Iraqi interpreter in northwestern Baghdad, an American military official said. At least 4,141 members of the U.S. military have died in the Iraq war since it began in March 2003, according to an Associated Press count.
Brig. Gen. David Perkins, a U.S. spokesman, said the attacks were a show of force by insurgents who "are feeling more and more pressure in their areas" because of military operations and want to show "they are still relevant."
The attacks also have failed to reignite retaliatory sectarian violence that had been common in recent years, he said, noting that no attacks were recorded in Baghdad the day after a triple suicide bombing that killed nearly 60 Shi'ite pilgrims last month.
"Had this been a year ago, you would have seen retribution attacks," he said at a news conference. "Instead of spiraling down into violence ... the Iraqi people have rejected the violence."
Amid the security gains, the United Nations outlined a new aid strategy to promote job creation and rebuilding efforts by helping the Iraqi government - flush with oil revenue - improve its spending capabilities.
David Shearer, the deputy U.N. envoy for Iraq, said the agreement signed Wednesday with the Iraqi government signaled "a real moment of opportunity in Iraq" as the world body expands its presence and gains access to more areas due to the security improvements.
The United Nations largely pulled out of Iraq after the deadly 2003 bombing of its headquarters in Baghdad and other attacks. But in recent months, it has been raising its profile here.
Wednesday's violence began when a suicide bomber rammed an explosives-laden pickup into a convoy carrying the mayor of Multaqa, a mainly Sunni town west of the disputed oil-rich city of Kirkuk, 180 miles north of Baghdad.
Abdul-Karim Ali Nsaif was on his way to work when the blast occurred, wounding him and three of his guards, said Kirkuk police Brig. Gen. Sarhat Qadir.
Multaqa was known as the first place in the volatile area to form an awakening council, a U.S.-allied Sunni group that turned against al Qaeda in Iraq, residents said.
A parked car loaded with explosives also struck a local market in the Qayara area south of the northern city of Mosul, killing at least two people and wounding five, a police official said, speaking on the condition of anonymity because he wa not authorized to release the information.
Another suicide car bomber struck an Iraqi checkpoint near a medical college in western Mosul, killing two people, including an Iraqi soldier and a civilian, and wounding 16 others, a police official said.
Associated Press writer Sinan Salaheddin contributed to this report.