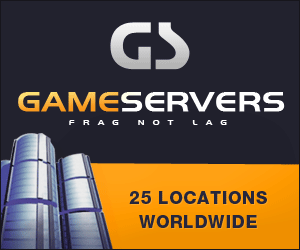 Media: The Associated Press
Byline: By DAVID RISING
Date: 24 September 2006
Body:
BAGHDAD, Iraq_Six people were killed and 25 injured Sunday in scattered
violence around Iraq, including a mortar attack on the Health Ministry and a
car bombing targeting a police patrol in Baghdad.
The Health Ministry in northern Baghdad was hit by two mortar shells at 8:40
a.m. (0440 GMT), which slammed into the building and its garden, seriously
injuring three civilians, police Lt. Ahmed Mohammed Ali said. The attackers
were not identified.
In eastern Baghdad a car bomb targeting a police patrol killed two people
and wounded 13.
The bomb was detonated in a parked car as the patrol went by at 10:15 a.m.
(0615 GMT). One policeman was among the dead, while five were injured,
police Lt. Bilal Ali said.
An Iraqi soldier also died in east Baghdad in a morning attack, police said.
The soldier was gunned down in his car on his way to report to his unit at
7:30 a.m. (0330 GMT).
Meanwhile, two more Iraqi soldiers were killed and another two injured when
a suicide car bomber slammed into a checkpoint in Tal Afar, 420 kilometers
(260 miles) northwest of Baghdad. The soldiers opened fire on the car as it
sped toward the checkpoint but were unable to prevent the detonation, police
said.
In Mosul, some 360 kilometers (225 miles) northwest of Baghdad, a bomb blast
wounded two civilians, police said.
One more person was killed and five others wounded in the town of
Al-Musayyab south of Baghdad in the Babil province when their house was hit
with a mortar shell, police said.
Police also found more apparent victims of sectarian death squads in the
capital, discovering five bodies bearing signs of torture, blindfolded with
their hands and legs bound, in eastern Baghdad, police said.
Police in Baghdad on Sunday updated the casualty toll in the deadly bombing
of a kerosene truck on a crowded street Saturday to 38 killed and 42
injured.
A Sunni group claiming responsibility for the attack in Baghdad's Sadr City,
a sprawling Shiite slum, said it was in revenge for a Friday attack by a
suspected Shiite death squad on Sunni Arab homes and mosques that killed
four people in the capital.
Also Saturday, a senior officer was attacked in Tikrit after having his
Ramadan fast-breaking dinner.
Police Col. Ismaiel Chehayyan was at a friend's house in Tikrit city center
when unknown assailants stormed the building, killing the officer and
wounding the host, police said.