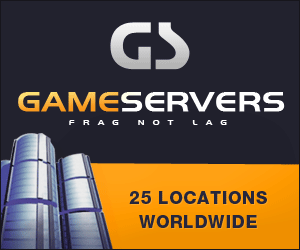 Wall Street Journal
April 18, 2007
Pg. 9
By Yaroslav Trofimov and Paul Beckett
SINGAPORE -- Distracted by problems elsewhere, the U.S. isn't paying enough attention to Southeast Asia, losing its regional influence to a rising China and potentially weakening antiterrorism cooperation, Singapore's prime minister cautioned.
In Southeast Asia, the U.S. has "many friends and many strategic interests," Prime Minister Lee Hsien Loong told The Wall Street Journal ahead of his talks with President Bush, scheduled for early next month in Washington. "It's important for us to continue to nourish this, and to make sure attention is focused in America on cultivating this relationship and developing it."
Noting the conflicts in Iraq and Afghanistan increasingly dominate Washington's political agenda, Mr. Lee, 55 years old, repeatedly stressed that the U.S. needs closer engagement with Southeast Asia -- a region of about 500 million people that includes the world's most populous Muslim nation, Indonesia, and some of the world's most dynamic economies.
Unlike the U.S., he said, China has been very skillful in increasing its economic and political clout across this area, which includes traditional U.S. allies such as Singapore, the Philippines and Thailand, and is home to valuable oil and mineral resources.
"The Chinese are very active, assiduously promoting their relationship with Southeast Asia," Mr. Lee said.
In Indonesia, Chinese companies last month signed $2.8 billion of contracts to build coal-fired electricity plants; according to a senior Indonesian official, the Chinese significantly underbid other foreign companies.
While Mr. Lee expressed a desire to keep strengthening such cooperation with China, he said: "We want this not to be the only relationship, we want to also maintain the ties with America."
In a country such as Indonesia, which has been rocked by several terror attacks in recent years, America's perceived disengagement from the region might hinder antiterrorism cooperation, Mr. Lee said.
"You need to work together because terrorist groups are in fact multinational and, if the ground is not conducive, it is difficult for countries to cooperate with [America]," he said. "They want to cooperate with you, but if there is a political cost, it's a problem."
Mr. Lee, a former brigadier general and a graduate of Harvard University's Kennedy School of Government, is the son of independent Singapore's founder, former Prime Minister Lee Kuan Yew. He has continued the city-state's tradition of close ties with the U.S. since becoming prime minister in 2004, and has bolstered cooperation with the U.S. against terrorism by agreeing this year to dispatch a small military contingent to Afghanistan.
As with many U.S. allies, Mr. Lee expressed concern about the deteriorating situation in Iraq. He warned against a rapid U.S. pullout. "If you walk away you will have a very big problem, not just in Iraq but world-wide," Mr. Lee said. "If you pile on, it may or may not solve the problem, but you have some chance."
Noting the U.S.'s increasingly negative image in the Muslim world, including parts of Southeast Asia, Mr. Lee called for greater "people-to-people" diplomacy by Washington and more efforts to improve America's standing. For this, it is increasingly important for U.S. policy makers to maintain their relationships in Southeast Asia -- something that hasn't happened, Mr. Lee said, in part because some American politicians have become "obsessed" with China.
While praising the Bush administration for its constructive approach to China, Mr. Lee also expressed alarm at how this issue is viewed by some members of Congress, who tend to focus more on protecting American jobs and on highlighting China's human-rights record. Despite the vital importance of sustained Sino-American ties, he said, these lawmakers "are not at all concerned about maintaining a long-term good relationship with this big country."
Tom Wright in Jakarta, Indonesia, contributed to this article.